Warning
: Illegal string offset 'status_txt' in
/home/virtu151/public_html/wp-content/plugins/share-and-follow/share-and-follow.php
on line
1168
Warning
: Illegal string offset 'status_txt' in
/home/virtu151/public_html/wp-content/plugins/share-and-follow/share-and-follow.php
on line
1168
Warning
: Illegal string offset 'status_txt' in
/home/virtu151/public_html/wp-content/plugins/share-and-follow/share-and-follow.php
on line
1168
Warning
: Illegal string offset 'status_txt' in
/home/virtu151/public_html/wp-content/plugins/share-and-follow/share-and-follow.php
on line
1168
Warning
: Illegal string offset 'status_txt' in
/home/virtu151/public_html/wp-content/plugins/share-and-follow/share-and-follow.php
on line
1168
Warning
: Illegal string offset 'status_txt' in
/home/virtu151/public_html/wp-content/plugins/share-and-follow/share-and-follow.php
on line
1168
Warning
: Illegal string offset 'status_txt' in
/home/virtu151/public_html/wp-content/plugins/share-and-follow/share-and-follow.php
on line
1168
Warning
: Illegal string offset 'status_txt' in
/home/virtu151/public_html/wp-content/plugins/share-and-follow/share-and-follow.php
on line
1168
Talking with Finn about What Is a Path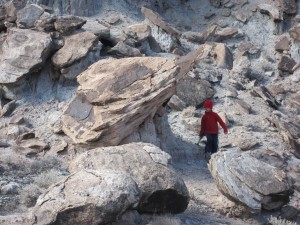 Well, you know what a path looks like.
Remember this weekend when we went
to Rabbit Valley and we walked
for an hour in the mud?
And there were little metal signs
to tell us all about the rocks and bones
and how to excavate an allosaurus skeleton?
Well, that's a path. It shows you
where to go. Only often, there are
no signs. And sometimes it's muddy,
and sometimes it's not. And sometimes,
it's a circle, like it was Saturday.
But sometimes we go back the way we came.
Only we might notice how the same path
is never the same. And how sometimes,
we don't go back. But this is not
what I mean. Remember the next day
when we scrambled the cliffs
and we got up the rocks any way we could?
And remember how when we got to the top
we no longer could see which route
would get us down? And you wanted
to go down one way, and I wanted
to go another. And we met in the middle
before we both got stuck. We
went around the obstacle together,
and each returned to the car a different way.
Well, that is sort of what I am trying to say.
Tags:
mothering
,
path