Warning
: Illegal string offset 'status_txt' in
/home/virtu151/public_html/wp-content/plugins/share-and-follow/share-and-follow.php
on line
1168
Warning
: Illegal string offset 'status_txt' in
/home/virtu151/public_html/wp-content/plugins/share-and-follow/share-and-follow.php
on line
1168
Warning
: Illegal string offset 'status_txt' in
/home/virtu151/public_html/wp-content/plugins/share-and-follow/share-and-follow.php
on line
1168
Warning
: Illegal string offset 'status_txt' in
/home/virtu151/public_html/wp-content/plugins/share-and-follow/share-and-follow.php
on line
1168
Warning
: Illegal string offset 'status_txt' in
/home/virtu151/public_html/wp-content/plugins/share-and-follow/share-and-follow.php
on line
1168
Warning
: Illegal string offset 'status_txt' in
/home/virtu151/public_html/wp-content/plugins/share-and-follow/share-and-follow.php
on line
1168
Warning
: Illegal string offset 'status_txt' in
/home/virtu151/public_html/wp-content/plugins/share-and-follow/share-and-follow.php
on line
1168
Warning
: Illegal string offset 'status_txt' in
/home/virtu151/public_html/wp-content/plugins/share-and-follow/share-and-follow.php
on line
1168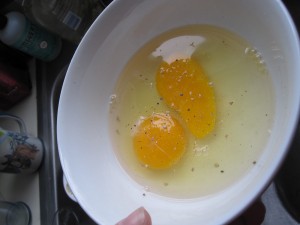 Every unit of measure is something made up.
In all cases I've ever known, (except that one of which I've heard but not seen)
Fire always consumes.
***
Single.
Inch by inch,
What does this word mean to you
A single human being.
A human being who is single.
Buying the house.
Seeking new units of measure.
Write my own marks on the glass cup.
That your attention that is available to others
and this may be abused
The wanting to talk, hand in hand with a loss
that can not be defined (and which you know must not define you)
, a mist
that leaves your friends silent, and wiping their foreheads
The struggles of monks waltzing, without the calling.
Does anyone feel understood? Ever?
This knowledge of need, if not of place
does it expand?
I feel inadequate to be vulnerable to the problems of others.
I desire my comfort.
It has become easy to define myself by what I am not.
Not a wife, a lover, a mother.
Not with someone. Near many, but not near a particular.
Those with these names use them as a first call.
These are the lines that have been drawn across the heart.
Is this a tremendous rending?
Or a tremendous opportunity?
Would it ever be that God is my first call?
Not at this rate.
But maybe, still.
We make up everything we measure.