Warning
: Illegal string offset 'status_txt' in
/home/virtu151/public_html/wp-content/plugins/share-and-follow/share-and-follow.php
on line
1168
Warning
: Illegal string offset 'status_txt' in
/home/virtu151/public_html/wp-content/plugins/share-and-follow/share-and-follow.php
on line
1168
Warning
: Illegal string offset 'status_txt' in
/home/virtu151/public_html/wp-content/plugins/share-and-follow/share-and-follow.php
on line
1168
Warning
: Illegal string offset 'status_txt' in
/home/virtu151/public_html/wp-content/plugins/share-and-follow/share-and-follow.php
on line
1168
Warning
: Illegal string offset 'status_txt' in
/home/virtu151/public_html/wp-content/plugins/share-and-follow/share-and-follow.php
on line
1168
Warning
: Illegal string offset 'status_txt' in
/home/virtu151/public_html/wp-content/plugins/share-and-follow/share-and-follow.php
on line
1168
Warning
: Illegal string offset 'status_txt' in
/home/virtu151/public_html/wp-content/plugins/share-and-follow/share-and-follow.php
on line
1168
Warning
: Illegal string offset 'status_txt' in
/home/virtu151/public_html/wp-content/plugins/share-and-follow/share-and-follow.php
on line
1168
<![CDATA[
Somewhere along year two
of graduate school
single parent
working full time
I realized that the pass/fail option
was a helpful one.
Who cares once the diploma is yours
if you get a B or an A?
The passing option
became a lifeline
and a new way of being.
Being 'good enough'
~~myself and others
has become a more open-hearted, compassionate
way of being in the world.
No employer has ever asked if I got an A or a C
on any class.
But being 'good enough' has given me
a hall pass to happiness.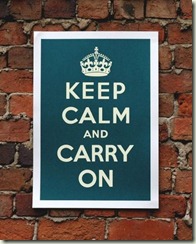 Submission for One Single Impression prompt: The Passing. Check out the link for lots of better than passing entries on this prompt. Thanks to The Dark Lord for this week's prompt.
]]>