Warning
: Illegal string offset 'status_txt' in
/home/virtu151/public_html/wp-content/plugins/share-and-follow/share-and-follow.php
on line
1168
Warning
: Illegal string offset 'status_txt' in
/home/virtu151/public_html/wp-content/plugins/share-and-follow/share-and-follow.php
on line
1168
Warning
: Illegal string offset 'status_txt' in
/home/virtu151/public_html/wp-content/plugins/share-and-follow/share-and-follow.php
on line
1168
Warning
: Illegal string offset 'status_txt' in
/home/virtu151/public_html/wp-content/plugins/share-and-follow/share-and-follow.php
on line
1168
Warning
: Illegal string offset 'status_txt' in
/home/virtu151/public_html/wp-content/plugins/share-and-follow/share-and-follow.php
on line
1168
Warning
: Illegal string offset 'status_txt' in
/home/virtu151/public_html/wp-content/plugins/share-and-follow/share-and-follow.php
on line
1168
Warning
: Illegal string offset 'status_txt' in
/home/virtu151/public_html/wp-content/plugins/share-and-follow/share-and-follow.php
on line
1168
Warning
: Illegal string offset 'status_txt' in
/home/virtu151/public_html/wp-content/plugins/share-and-follow/share-and-follow.php
on line
1168
<![CDATA[
Encourage borders, outskirts, and temporary isolation where the voltage of difference can spark the new….By definition a network is one huge edge. It has no fixed center. As the network grows it holds increasing opportunities for protected backwaters where innovations can hatch, out of view but plugged in. Once fine-tuned, the innovation can replicate wildly. The global dimensions of the network economy means that an advance can be spread quickly and completely through the globe. The World Wide Web itself was created this way. The first software for the web was written in the relative obscurity of an academic research station in Geneva, Switzerland. Once it was up and running in their own labs in 1991, it spread within six months to computers all around the world. —New Rules for the New Economy Highlights mine.
I've been thinking about fringe elements lately. When I read Kate Fitzpatrick's amazing first post, Ecotones, on her new blog on the Virtual Tea House, I started reflecting more deeply about transition points and how much potential is stored in those places: intra-personal, intra-family, inter-disciplinary, inter-community or intra-communities.
Someone has said that among the things that a culture can be judged by, such as how we treat our criminals, our elderly, our insane and our young, is another barometer point. It's how we treat our 'fringe element'. The nearly crazy artists who bring us such truth from across the veil of sanity that we can barely look at their work. Those who live in such unconventional ways that we have to struggle with our life-long judgments (for instance, polygamy or for some, polyamory). Ex-patriots who tell their truth about what they see in our culture, in harsh words (Joe Bageant for instance).
How do we treat these voices from the edge? These are not postcards from some place outside of us, but real people living lives of extraordinary truth and an odd grace. These voices are us if we choose to welcome them in and have tea.
The person who talked to me the most deeply about being a fringe element later spent 18 months in a federal pen for growing marijuana in large quantities in the Northwest USA. He is one of the gentlest of souls, with an amazing connection to all plants, and most especially to that connector plant. He was living on an island off the coast of the US, saying that the US has pushed all who think truly differently out to the fringes. And that a culture that has no places where the fringe can live and thrive will eventually wither away from being too unilateral, too conventional, too un-friendly to soul.
When I read the post today on KK about innovation excerpted above, I was thinking about how the concept of fringe element works in business. It's no different than in any other aspect of human existence. If a corporation or organization does not know how to cherish, nourish and reward its fringes, it will eventually die from in-breeding of ideas and suffocation of regulation.
I believe our culture is in dire need of redefining our center as un-fixed, un-legislated and everywhere. Please do take the time to read Joe Bageant's most recent post Live from Planet Norte.
Becoming center and fringe at the same time is no small feat. However, if we don't listen to the edge, draw it in, seek it like a mysterious stranger that has inflamed our senses, roll around in its wisdom we are not going to have any fun at all to say nothing of surviving. And the center will stay elusive, other and outside of us.
Today has felt like a fringe day for me. I am not so aware of being 'a center', but I am in touch with knowing that it is only in living in groundedness, working constantly towards the fringe that I experience the grace of my being. What a crazy mixed up metaphor. It fits somehow though.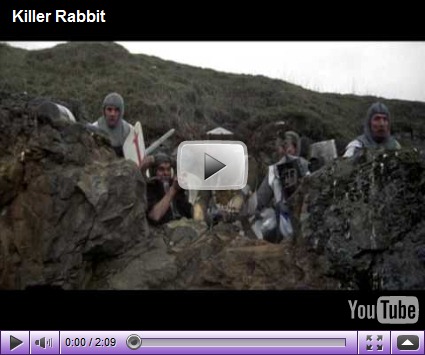 Just so we don't get too serious about fringes and centers….
]]>