Warning
: Illegal string offset 'status_txt' in
/home/virtu151/public_html/wp-content/plugins/share-and-follow/share-and-follow.php
on line
1168
Warning
: Illegal string offset 'status_txt' in
/home/virtu151/public_html/wp-content/plugins/share-and-follow/share-and-follow.php
on line
1168
Warning
: Illegal string offset 'status_txt' in
/home/virtu151/public_html/wp-content/plugins/share-and-follow/share-and-follow.php
on line
1168
Warning
: Illegal string offset 'status_txt' in
/home/virtu151/public_html/wp-content/plugins/share-and-follow/share-and-follow.php
on line
1168
Warning
: Illegal string offset 'status_txt' in
/home/virtu151/public_html/wp-content/plugins/share-and-follow/share-and-follow.php
on line
1168
Warning
: Illegal string offset 'status_txt' in
/home/virtu151/public_html/wp-content/plugins/share-and-follow/share-and-follow.php
on line
1168
Warning
: Illegal string offset 'status_txt' in
/home/virtu151/public_html/wp-content/plugins/share-and-follow/share-and-follow.php
on line
1168
Warning
: Illegal string offset 'status_txt' in
/home/virtu151/public_html/wp-content/plugins/share-and-follow/share-and-follow.php
on line
1168
<![CDATA[
As I walk the streets of
my chosen village early, early:
Very few humans are awake.
A few smoker-hacks in the back yard:
I smell their cigarettes and coffee.
Greet a few gardeners out enjoying the flowers:
They've got their Dew On.
Smell the ponderosa pitch:
Waiting for the sun to warm it into butterscotch sauce.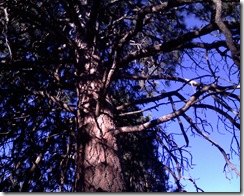 Hear many bird calls, not enough of which I recognize:
Watch their shenanigans.
I sense the quickening of the daylight.
I long for sleep, for coffee in bed
for snuggles and morning breath.
Instead I am walking, walking, walking
with that Damn Dog of my heart.
The one who howls only for his early morning walk-about.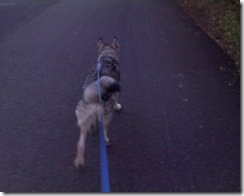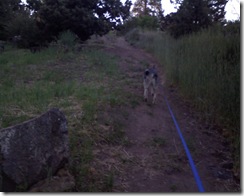 Dawn is awakening in my heart, and in large part, I have Geronimo the Damn Dog to thank for it.
Love in this instance takes the form of:
the waiting pine pitch
irises blooming their hearts out
dew on what might be called weeds by the uninitiated
forgetful or unaware folk who leave their porch lights on all night
stars that are waning
sun that is waxing.
It's all embodied love.
One Single Impression prompt: dawn. Thanks to Leo of I Rhyme without a Reason for the prompt! Swing over to OSI for a good read on the meme of the day.
]]>