<![CDATA[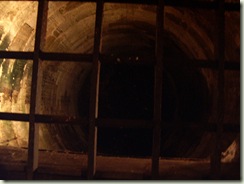 Is it the fox in the night I fear,
A stealthy marauder who defeats the maze?
Then again, what is threatened
That I strive to encase?
When is the absence of nothing abandonment?
How high the walls
Of my self-imposed oubliette.
How stale the air
I fight against releasing.
Written in response to One Single Impression's prompt oubliette, thanks to Kuyerjudd of My Dreams Up Close for the prompt, whip on over to OSI to find more fascinating takes on the prompt.
]]>