Warning
: Illegal string offset 'status_txt' in
/home/virtu151/public_html/wp-content/plugins/share-and-follow/share-and-follow.php
on line
1168
Warning
: Illegal string offset 'status_txt' in
/home/virtu151/public_html/wp-content/plugins/share-and-follow/share-and-follow.php
on line
1168
Warning
: Illegal string offset 'status_txt' in
/home/virtu151/public_html/wp-content/plugins/share-and-follow/share-and-follow.php
on line
1168
Warning
: Illegal string offset 'status_txt' in
/home/virtu151/public_html/wp-content/plugins/share-and-follow/share-and-follow.php
on line
1168
Warning
: Illegal string offset 'status_txt' in
/home/virtu151/public_html/wp-content/plugins/share-and-follow/share-and-follow.php
on line
1168
Warning
: Illegal string offset 'status_txt' in
/home/virtu151/public_html/wp-content/plugins/share-and-follow/share-and-follow.php
on line
1168
Warning
: Illegal string offset 'status_txt' in
/home/virtu151/public_html/wp-content/plugins/share-and-follow/share-and-follow.php
on line
1168
Warning
: Illegal string offset 'status_txt' in
/home/virtu151/public_html/wp-content/plugins/share-and-follow/share-and-follow.php
on line
1168
<![CDATA[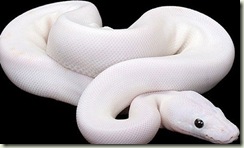 There will be no trembling here.
This soft membrane's stillness is vulnerable;
Like an exposed underbelly with no defenses.
It has come under attack by forces far removed
Nameless, faceless forces
That threaten with stormy, capsizing seas.
But I let the threat be closer than it had to be
I failed to find the inner strength to reach
And so Love slips away
And suffering is heaped again
Upon a foundation of human frailty
And unmet expectations.
Once more we find diverging paths:
We might startle awake when our fingertips graze as we pull apart.
This week's creative reaction to the prompt at One Single Impression, trembling, thanks to Nancy Bea Miller at Genre Cookshop for this prompt and please stop by OSI and check out other great creations!
]]>