Warning
: Illegal string offset 'status_txt' in
/home/virtu151/public_html/wp-content/plugins/share-and-follow/share-and-follow.php
on line
1168
Warning
: Illegal string offset 'status_txt' in
/home/virtu151/public_html/wp-content/plugins/share-and-follow/share-and-follow.php
on line
1168
Warning
: Illegal string offset 'status_txt' in
/home/virtu151/public_html/wp-content/plugins/share-and-follow/share-and-follow.php
on line
1168
Warning
: Illegal string offset 'status_txt' in
/home/virtu151/public_html/wp-content/plugins/share-and-follow/share-and-follow.php
on line
1168
Warning
: Illegal string offset 'status_txt' in
/home/virtu151/public_html/wp-content/plugins/share-and-follow/share-and-follow.php
on line
1168
Warning
: Illegal string offset 'status_txt' in
/home/virtu151/public_html/wp-content/plugins/share-and-follow/share-and-follow.php
on line
1168
Warning
: Illegal string offset 'status_txt' in
/home/virtu151/public_html/wp-content/plugins/share-and-follow/share-and-follow.php
on line
1168
Warning
: Illegal string offset 'status_txt' in
/home/virtu151/public_html/wp-content/plugins/share-and-follow/share-and-follow.php
on line
1168
<![CDATA[
Lots of blogs have a 'books I'm reading' section. They always make me feel a little guilty. I'm always and forever reading piles of paper books, but these days don't finish too many of them.
The real books I'm reading are
The quality of soil that little plants like.

The quality of sunlight that they thrive in.

Where I find earthworms when I'm digging about in my yard and garden

and where I don't.

And how the crabapple petals

which two days ago were a brilliant pink

almost fuchsia

are today paler pink

and floating to the courtyard

like geisha rain.

And how the the unfurled lilies of the valley look like perfect brilliant

chartreuse sushi rolls

or rolled tongues of a green fire monster.

And how my mind is totally lost

in the digging, weeding, watering, smiling.

And how the lilacs are deep purple hard buds and tomorrow…

well, tomorrow they will be ambrosia.
These books are not bestsellers, unfortunately.
But I'm reading them
As they read me.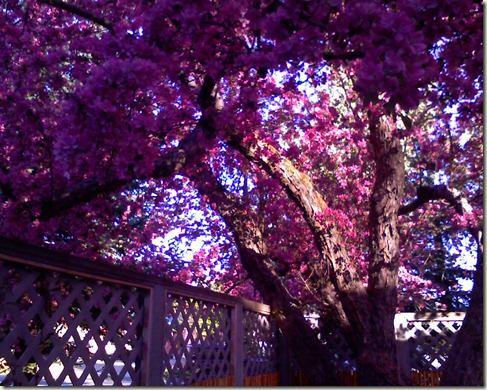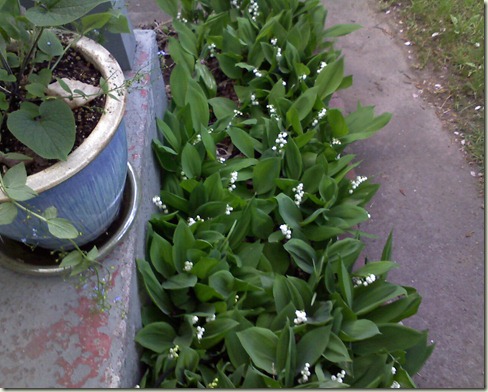 ]]>