Warning
: Illegal string offset 'status_txt' in
/home/virtu151/public_html/wp-content/plugins/share-and-follow/share-and-follow.php
on line
1168
Warning
: Illegal string offset 'status_txt' in
/home/virtu151/public_html/wp-content/plugins/share-and-follow/share-and-follow.php
on line
1168
Warning
: Illegal string offset 'status_txt' in
/home/virtu151/public_html/wp-content/plugins/share-and-follow/share-and-follow.php
on line
1168
Warning
: Illegal string offset 'status_txt' in
/home/virtu151/public_html/wp-content/plugins/share-and-follow/share-and-follow.php
on line
1168
Warning
: Illegal string offset 'status_txt' in
/home/virtu151/public_html/wp-content/plugins/share-and-follow/share-and-follow.php
on line
1168
Warning
: Illegal string offset 'status_txt' in
/home/virtu151/public_html/wp-content/plugins/share-and-follow/share-and-follow.php
on line
1168
Warning
: Illegal string offset 'status_txt' in
/home/virtu151/public_html/wp-content/plugins/share-and-follow/share-and-follow.php
on line
1168
Warning
: Illegal string offset 'status_txt' in
/home/virtu151/public_html/wp-content/plugins/share-and-follow/share-and-follow.php
on line
1168
<![CDATA[
Bend, OR was lucky enough to host a performance by Tony award winning singer and actress Betty Buckley at the Tower Theatre tonight.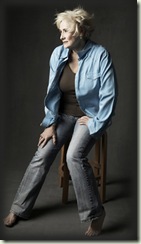 The really phenomenal thing was that I was smart enough to go and get a ticket at the door!
I had a big crush on Betty when she was the sweet, soft-spoken stepmother on Eight is Enough in the late 70's early 80's, (I crushed on Lani O'Grady too! or maybe I wanted Betty to be my Mom and I had a crush on Lani, oh, hell! I'm too old to remember).  I knew Betty was famous for CATS but had no idea how many Broadway shows she had done and what an accomplished singer she is.
This evening the audience enjoyed many amazing songs along with funny stories and memories from Ms. Buckley, I was very glad I decided to be there.  And though the mask of age distorts the face I remember from way back when, the voice is just as vital, strong and heroic moving me to tears more than once and I fell in love all over again.
Thank you, BB for following your bliss all those years ago and for continuing to believe that you have amazing gifts to give!
(Written in response to the prompt 'mask' over at One Single Impression, wander over there for more inspired musings on the prompt)
]]>