Warning
: Illegal string offset 'status_txt' in
/home/virtu151/public_html/wp-content/plugins/share-and-follow/share-and-follow.php
on line
1168
Warning
: Illegal string offset 'status_txt' in
/home/virtu151/public_html/wp-content/plugins/share-and-follow/share-and-follow.php
on line
1168
Warning
: Illegal string offset 'status_txt' in
/home/virtu151/public_html/wp-content/plugins/share-and-follow/share-and-follow.php
on line
1168
Warning
: Illegal string offset 'status_txt' in
/home/virtu151/public_html/wp-content/plugins/share-and-follow/share-and-follow.php
on line
1168
Warning
: Illegal string offset 'status_txt' in
/home/virtu151/public_html/wp-content/plugins/share-and-follow/share-and-follow.php
on line
1168
Warning
: Illegal string offset 'status_txt' in
/home/virtu151/public_html/wp-content/plugins/share-and-follow/share-and-follow.php
on line
1168
Warning
: Illegal string offset 'status_txt' in
/home/virtu151/public_html/wp-content/plugins/share-and-follow/share-and-follow.php
on line
1168
Warning
: Illegal string offset 'status_txt' in
/home/virtu151/public_html/wp-content/plugins/share-and-follow/share-and-follow.php
on line
1168
<![CDATA[
"The life of every man is a diary in which he means to write one story, and writes another; and his humblest hour is when he compares the volume as it is with what he vowed to make it." – James M. Barrie
I've been pondering this quote for some time.  What does my grid of 'life as I planned it' vs. 'life as it is' look like?
There's first the knowing that I really haven't planned it—I've just tried to show up for it.  But then a little deeper is the remembrance from childhood and adolescence of the idyllic self: that I'd have 2.5 children, a dog, live in Africa, a life-long mate, do good things in the world, be an adventurer.  And play a musical instrument well.  And have great friends.  
Here's the shake-down. 
I have multiple children that I've helped raise; they are all off living their lives in interesting and benevolent ways.  Check.
I have a dog.  He's not a very engaging dog, but he's deep and wise and I'm nuts about him.  And there have been six other dogs in my life since childhood that have helped raise me and make me a better person.  And a few cats.  Check.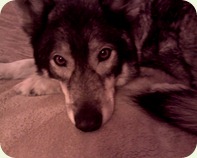 Haven't ever stepped foot in Africa.  Have lived in the Caribbean though.  And traveled in Mezo-America.  But haven't lived in that space of the soul of the world enough.  Never enough.  But I do like Oregon.   Semi-check.
I've had multiple life-long mates.  I know that sounds like gobbledy-gook.  But it's true.  Once I mate, I mate for life.  I just don't live with all my mates.  So my twist on this is life-giving and expansive.  Profound in its complexity and utter simplicity.  Love is.   Double check.
I've done a couple things in the world, mostly for the good.  Some of what has seemed to be 'good' has had overtones of over-achievement and over-assistance.  But some has been right there in the heart of knowing that we're all in this together and what I give, truly I receive.  Double check.
I have played lots of instruments in my life, none of them well.  Except my heart-strings.  Semi-check.
Blessed with amazing friends and community.  Far outstretches my imagination of how this could have occurred or especially how it would look from my adolescent viewpoint. Double check.
Adventurer…not nearly enough. I've played it far too safe.  Minus one check.
The humility of looking at my life honestly is that I've not lived from my heart nearly enough.  Gone gonzo nearly enough. Loved with wild abandon nearly enough.  And that my idyllic self has long since been dissolved.  Not that I live in my true self, but that I don't live in my false one either.
My tally (isn't this a quirky way to do this?) is 7 checks out of a possible 8.  A passing grade in any formulary. What's the rest of the story? The next chapters?  Interesting and exciting to contemplate, here in the middle of it all.
How-some-ever…I'm much more interested in your stories.  How are you doing following your own  brilliant North Stars?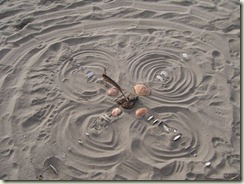 ]]>