Warning
: Illegal string offset 'status_txt' in
/home/virtu151/public_html/wp-content/plugins/share-and-follow/share-and-follow.php
on line
1168
Warning
: Illegal string offset 'status_txt' in
/home/virtu151/public_html/wp-content/plugins/share-and-follow/share-and-follow.php
on line
1168
Warning
: Illegal string offset 'status_txt' in
/home/virtu151/public_html/wp-content/plugins/share-and-follow/share-and-follow.php
on line
1168
Warning
: Illegal string offset 'status_txt' in
/home/virtu151/public_html/wp-content/plugins/share-and-follow/share-and-follow.php
on line
1168
Warning
: Illegal string offset 'status_txt' in
/home/virtu151/public_html/wp-content/plugins/share-and-follow/share-and-follow.php
on line
1168
Warning
: Illegal string offset 'status_txt' in
/home/virtu151/public_html/wp-content/plugins/share-and-follow/share-and-follow.php
on line
1168
Warning
: Illegal string offset 'status_txt' in
/home/virtu151/public_html/wp-content/plugins/share-and-follow/share-and-follow.php
on line
1168
Warning
: Illegal string offset 'status_txt' in
/home/virtu151/public_html/wp-content/plugins/share-and-follow/share-and-follow.php
on line
1168
<![CDATA[
"The kingdom of God is like a feast where everyone is welcomed with a jubilant divine indiscriminacy, like the prodigal son whose return brings tears to his father's eyes or the lost sheep that counts more than the ninety-nine that never strayed.

"The kingdom of God is like a great party that is thrown for everyone, where even slightly seedy characters who were never invited are compelled to come in and have a drink.

"The kingdom of God is opened up by the event of hospitality the way the day is opened up the rising of the sun.

"The kingdom of god is a community without community, a city without walls, a nation without borders, unconditional hospitality without sovereign power, where the decision procedure for admission is based on a holy undecidability between insider and outsider.

"For all the world it looks as if hell has broken out, the holy hell that we have been insisting all along is the stuff of sacred anarchy."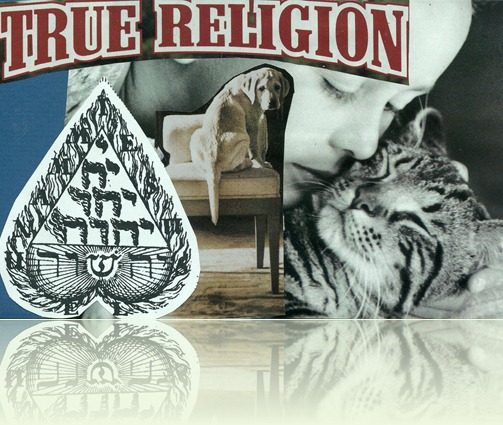 Last night at a birthday party for a friend, one of my Lenten study—mates and I were discussing, actually commiserating about, the Lenten biblical texts that are being sent to us each day by Christine over at Abbey of the Arts (the abbey without walls!). I know this won't be a surprise to regular visitors to the VTH but one of the emerging themes in the study group is our struggle with the scripture as it is written: much of it is exclusive, punitive and divisive. It was written from and for the times that it served. We understand that the language is half the problem, but we're not sure what the other half-problem is. However, we're persevering, knowing that we need to struggle with those images and words that are deep in our cultural and religious DNA. We want to find out why we're half-breeds, why we can't take the stuff lying down. Why we have felt that we'd rather put ourselves out in the cold rather than succumb to the numbing of how the words are interpreted by some, if not many, religious institutions.
So when my friend leaned over and said, 'maybe what we're supposed to be wrestling with is the abuse that has been brought about by the words, and not the words themselves', a bell went off in my head. Not a siren…but a chime, a call to attention.
The abuse perpetrated by these words is what rankles me, stirs up my holy ire. Or at least it feels holy.
Give us this day our daily bread;
and forgive us our trespasses,
as we forgive those who trespass against us;
and lead us not into temptation,
but deliver us from evil.
"If you forgive men their transgressions,
your heavenly Father will forgive you.
But if you do not forgive men,
neither will your Father forgive your transgressions.
How can we be sure that our forgiveness for sins-that we may know or not know about-is contingent on our forgiving others? From that stance we've become doormats for systemic abuse, forgiving and trying to forget. What if the meaning is actually more like:
"If you do the work to know that you are no different from those you assume have trespassed against you, you will see that we're all in this together. And if you take it deeper, you'll see that the state of being fallen from grace really is about not understanding who you are in the big picture. As your Father, I co-created you better than that! For God's sake, stand up-take it all on! Acknowledge your co-creative powers and get on with it! You're a child of God, made of the same star-stuff. You, the human race, are not God, but you are a piece of God. Forgiving other Pieces of God is a slam dunk. Youse guys have got bigger things to do than that."
And reflection this morning on yesterday's text…
"Ask and it will be given to you
seek and you will find;
knock and the door will be opened to you.
For everyone who asks, receives;
and the one who seeks, finds;
and to the one who knocks, the door will be opened."
…got me to thinking about the kingdom of God. Who's in? How could we possibly be 'out'? For whom does the door not open? Who, at some point in their life has not asked the important question, knocked on the only door there is? And why don't we recognize the door as open? Is it because we're so fearful that it could possibly be not open that we assume that it isn't? And the fear would come from…worrying that we've not been forgiven, because we haven't forgiven. Other than human stupidity, is there anything to actually forgive? And can we forgive ourselves for having been abused by not accepting our power, rightful rank and responsibility?
Yikes. Can you see how confounding and enriching this lectio divina stuff is?
I'd saved the beginning quote of this post from somewhere, and I don't know where—so if anyone knows, please let me know so I can credit it. The reason it spoke to me when I first came across it was that last thought about sacred anarchy. About blowing up the walls of the kingdom so that we can no longer speak to in/out.
The sacred chaos of this act of anarchy, dark and purple, is stunning me into silence.
However, the blathering of holy blither will continue soon, in a kingdom near you. Very near. Closer-than-your-own-skin kind of near.
Lenten reflection 1: Ashes on my third eye
Lenten reflection 2: Having it my way
]]>