Warning
: Illegal string offset 'status_txt' in
/home/virtu151/public_html/wp-content/plugins/share-and-follow/share-and-follow.php
on line
1168
Warning
: Illegal string offset 'status_txt' in
/home/virtu151/public_html/wp-content/plugins/share-and-follow/share-and-follow.php
on line
1168
Warning
: Illegal string offset 'status_txt' in
/home/virtu151/public_html/wp-content/plugins/share-and-follow/share-and-follow.php
on line
1168
Warning
: Illegal string offset 'status_txt' in
/home/virtu151/public_html/wp-content/plugins/share-and-follow/share-and-follow.php
on line
1168
Warning
: Illegal string offset 'status_txt' in
/home/virtu151/public_html/wp-content/plugins/share-and-follow/share-and-follow.php
on line
1168
Warning
: Illegal string offset 'status_txt' in
/home/virtu151/public_html/wp-content/plugins/share-and-follow/share-and-follow.php
on line
1168
Warning
: Illegal string offset 'status_txt' in
/home/virtu151/public_html/wp-content/plugins/share-and-follow/share-and-follow.php
on line
1168
Warning
: Illegal string offset 'status_txt' in
/home/virtu151/public_html/wp-content/plugins/share-and-follow/share-and-follow.php
on line
1168
<![CDATA[
Trust Women
Blog for Choice Day 2010. I'm a day late (January 22nd is THE day…) but I wanted to join my voice to this important dialogue, birthed by the 37th anniversary of the Roe v. Wade ruling.
I started my career in Planned Parenthood in the early 1980's, after a horrendous abortion experience from which I almost died. It was a legal procedure, but mishandled. And because I was young and didn't want anyone to know I was in trouble, I waited far too long to seek additional medical help. I was lucky. I survived. And then spent a few years as a program manager for a developing Planned Parenthood in my area—paying my dues, so to speak. In those years, counseling and working with hundreds of young women, educating and advocating, I learned the lessons I was teaching: using my voice and speaking my truth ever more clearly is not just a right but a responsibility. And I also learned that my truth is not to be confused with THE truth: I don't think any of us can know what that is, and if we did, it would probably be an unspeakable one.
There are many truths in the dialogue around the rights of women to bear or not bear a pregnancy to fruition. I've thought long and hard about all of them that have come to me through the years. But I sifted down–after all that research, all that experience with myself and others–to: if we have the choice to decide, we will decide well. And 'well' for one is not 'well' for another. If we don't have a viable choice, most of us will take what's available to us, but not live into our capacity because of the limited choices available. And that goes for men, women and children alike.
Trusting women to make good choices about their bodies, what they're capable of doing (raising/not raising children) and how they choose to live out their lives is a bedrock of women finding their strength, finding their voice, and ultimately giving birth to children who they desperately love and nurture.
From my particular perspective, the Blog for Choice Day theme of Trust Women has the following wisdom embedded within it.
Trusting Women
Someone wise once said that until women get their sea-legs
so to speak
They look at other women as either
competition or irrelevant.
On the other side of that moment when we realize that those two categories are a little bit limiting
Comes the dawn.
Are there whiny 20 year old women who have no heart? Yes.

Are there confused and struggling, highly competitive 30 year old women who have no heart? Yes.

Are there bitchy, still wanting to be 20, 40 year old women who have no heart? Yes.

Are there 50 year old women who don't get that it's not about how you look, and that still have their need to keep their pride intact no matter what? Yes.
That's as far as I've gotten in my life cycle, so I can't speak to any other decades.
But I can say that those women who stay stuck and don't move with life's flow are fewer and fewer, from my view.
What my heart's-eye sees more of now:
20 year olds with great vibrancy and sexual potency, using their creativity to change the world.

30 year olds who are learning early on that they are not the center of the universe and at the same time are using their undaunted sustainability of energy to bear children, write books, live their lives in amazingly open-hearted ways.

40 year olds who are precociously doing the work of their 50's, early…learning to let go of roles, expectations and constraints, and live more freely, fluidly and in tune with their bodies.

50 year olds who have lost the need to belong to tribes that no longer support their burgeoning wisdom and truth-seeking. These women are modern forest-dwellers, out to find the meaning of their lives, by whatever means necessary.

These are the same women as the first subset, only with their eyes open and their hearts aflame.
Can we trust these women?
With our lives.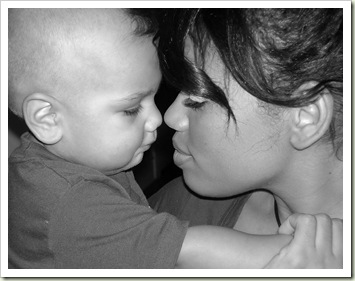 I write this with huge respect for all the women upon whose shoulders I stand, including the strong and long-lived women of my family, but also Margaret Sanger and her ilk. These women have taught me that keeping my mouth closed is a sure way to explode.
]]>