<![CDATA[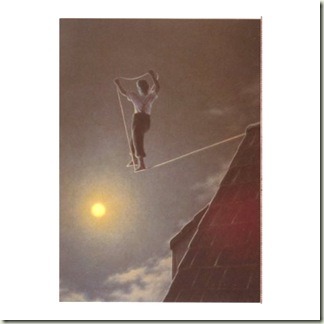 I wanted to say more about expectations. I am currently fascinated by them because my mind has been planning, creating, and dissecting the future for decades! But, I believe expectations interplay significantly with the duality of this life.
If we can truly let go of labeling things "good" "bad" "right" "wrong" then can't we also let go of what we think the next moment should bring to us? And if we have no expectations of the future can we not let it unfold as a mystery, waiting to find the golden nugget in it all, therefore negating the need for labels? We all know that in even in the most difficult of times, something necessary shows itself to us, if we listen closely.
If our hearts are truly open and present, aren't we lying so deeply enthralled by this moment that all we do is welcome what comes next? We know it will be exactly what we need.
And when living from this place, one of the greatest gifts is that we take away expectations, particularly of others, so that every moment we are participating with those around us, loving and living, of service or in need, whether simple or complex, we give and receive freely without any thought of what might come or be asked in return. It is here that I find true freedom, true peace, true LOVE.
]]>