Warning
: Illegal string offset 'status_txt' in
/home/virtu151/public_html/wp-content/plugins/share-and-follow/share-and-follow.php
on line
1168
Warning
: Illegal string offset 'status_txt' in
/home/virtu151/public_html/wp-content/plugins/share-and-follow/share-and-follow.php
on line
1168
Warning
: Illegal string offset 'status_txt' in
/home/virtu151/public_html/wp-content/plugins/share-and-follow/share-and-follow.php
on line
1168
Warning
: Illegal string offset 'status_txt' in
/home/virtu151/public_html/wp-content/plugins/share-and-follow/share-and-follow.php
on line
1168
Warning
: Illegal string offset 'status_txt' in
/home/virtu151/public_html/wp-content/plugins/share-and-follow/share-and-follow.php
on line
1168
Warning
: Illegal string offset 'status_txt' in
/home/virtu151/public_html/wp-content/plugins/share-and-follow/share-and-follow.php
on line
1168
Warning
: Illegal string offset 'status_txt' in
/home/virtu151/public_html/wp-content/plugins/share-and-follow/share-and-follow.php
on line
1168
Warning
: Illegal string offset 'status_txt' in
/home/virtu151/public_html/wp-content/plugins/share-and-follow/share-and-follow.php
on line
1168
<![CDATA[
Three little stories on one prompt: migration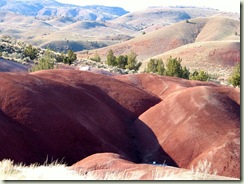 John Day Fossil Beds, John Day, Oregon
1.
diagonal pilgrimage
across the chenille throw pillow
dust mites on tour
wonder what they pack in their overnight bags?
2.
baby elk
down in the canyon bed
moving with the herd
being taught how to bugle by bull
what IS that ridiculous sound?
3.
souls on the move
not intact
but aggregate
sort of like a herd
moving in endless cycles
no goal but to spiral in time
Gabrielle of Wild Goose Scoops Moon brings us this week's prompt, migration on One Single Impression. Sashay on over there (should I say 'migrate'…ugh) to read a bunch of good takes on one single prompt!
]]>