Warning
: Illegal string offset 'status_txt' in
/home/virtu151/public_html/wp-content/plugins/share-and-follow/share-and-follow.php
on line
1168
Warning
: Illegal string offset 'status_txt' in
/home/virtu151/public_html/wp-content/plugins/share-and-follow/share-and-follow.php
on line
1168
Warning
: Illegal string offset 'status_txt' in
/home/virtu151/public_html/wp-content/plugins/share-and-follow/share-and-follow.php
on line
1168
Warning
: Illegal string offset 'status_txt' in
/home/virtu151/public_html/wp-content/plugins/share-and-follow/share-and-follow.php
on line
1168
Warning
: Illegal string offset 'status_txt' in
/home/virtu151/public_html/wp-content/plugins/share-and-follow/share-and-follow.php
on line
1168
Warning
: Illegal string offset 'status_txt' in
/home/virtu151/public_html/wp-content/plugins/share-and-follow/share-and-follow.php
on line
1168
Warning
: Illegal string offset 'status_txt' in
/home/virtu151/public_html/wp-content/plugins/share-and-follow/share-and-follow.php
on line
1168
Warning
: Illegal string offset 'status_txt' in
/home/virtu151/public_html/wp-content/plugins/share-and-follow/share-and-follow.php
on line
1168
<![CDATA[
Third week running. But is it a habit yet—there's the question!
Here are the ten things, in no particular order:
using my heart as a barometer and mediator of a tense situation is a much better thing
having tea and a long chat, with blankets over our legs, and Geronimo in the middle, is just such a luxury-that-needs-to-become-a-commodity
my feelings are not nearly so easily hurt as they used to be
I won't be able to do everything I want to do in this lifetime. Something will need to be re-negotiated.
even Geronimo doesn't want to go out in the middle of the night when it's sleeting. He likes snow but not rain. I guess that proves once and for all that he's not a Labrador.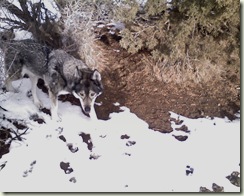 forgetting to bring home the tamales that are in the freezer at work is just so different than forgetting to bring home the bacon
seeing light in my friend's eyes, that have been like a still, frozen pond for a long time, was like sipping light and feeling it as warm as a toddy after a long day of snowshoeing
setting aside an Art Night (where roommate and I do art together) every other week is a dang good idea and the beginning of a fine custom
'I'm never upset for the reasons I think' (A Course in Miracles) is a powerful mantra for me, although it is a pretty sacred rabbit hole. You know?
'Beware the temptation to feel yourself unjustly accused' (A Course in Miracles) is the other powerful mantra that is teaching me so much these past 15 years.
]]>