Warning
: Illegal string offset 'status_txt' in
/home/virtu151/public_html/wp-content/plugins/share-and-follow/share-and-follow.php
on line
1168
Warning
: Illegal string offset 'status_txt' in
/home/virtu151/public_html/wp-content/plugins/share-and-follow/share-and-follow.php
on line
1168
Warning
: Illegal string offset 'status_txt' in
/home/virtu151/public_html/wp-content/plugins/share-and-follow/share-and-follow.php
on line
1168
Warning
: Illegal string offset 'status_txt' in
/home/virtu151/public_html/wp-content/plugins/share-and-follow/share-and-follow.php
on line
1168
Warning
: Illegal string offset 'status_txt' in
/home/virtu151/public_html/wp-content/plugins/share-and-follow/share-and-follow.php
on line
1168
Warning
: Illegal string offset 'status_txt' in
/home/virtu151/public_html/wp-content/plugins/share-and-follow/share-and-follow.php
on line
1168
Warning
: Illegal string offset 'status_txt' in
/home/virtu151/public_html/wp-content/plugins/share-and-follow/share-and-follow.php
on line
1168
Warning
: Illegal string offset 'status_txt' in
/home/virtu151/public_html/wp-content/plugins/share-and-follow/share-and-follow.php
on line
1168
<![CDATA[
In the big scheme
nothing good ever happens
without descent.
What fecundity would there be
What mischief would ensue
without the cyclical journeys of Persphone or Erishkegal
descents marking the Shabbos of the surface of the earth?
In human development
the first task is ascent
the second is descent.
Leaving one's ego to fend for itself
The soul-making work goes on
deep in the belly of the whale
without trappings or sun.
In the big scheme
nothing good ever happens
without descent.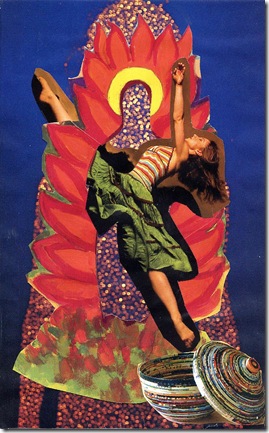 Ascent, only possible after descent. Collage done in May 2009
Submitted for One Single Impression prompt: descent. Thanks to my friend Sue of Sunflower Roots for hosting this week's prompt. Visit OSI for a smorgasbord of impressions about each week's prompt…this one about descent.
]]>