Warning
: Illegal string offset 'status_txt' in
/home/virtu151/public_html/wp-content/plugins/share-and-follow/share-and-follow.php
on line
1168
Warning
: Illegal string offset 'status_txt' in
/home/virtu151/public_html/wp-content/plugins/share-and-follow/share-and-follow.php
on line
1168
Warning
: Illegal string offset 'status_txt' in
/home/virtu151/public_html/wp-content/plugins/share-and-follow/share-and-follow.php
on line
1168
Warning
: Illegal string offset 'status_txt' in
/home/virtu151/public_html/wp-content/plugins/share-and-follow/share-and-follow.php
on line
1168
Warning
: Illegal string offset 'status_txt' in
/home/virtu151/public_html/wp-content/plugins/share-and-follow/share-and-follow.php
on line
1168
Warning
: Illegal string offset 'status_txt' in
/home/virtu151/public_html/wp-content/plugins/share-and-follow/share-and-follow.php
on line
1168
Warning
: Illegal string offset 'status_txt' in
/home/virtu151/public_html/wp-content/plugins/share-and-follow/share-and-follow.php
on line
1168
Warning
: Illegal string offset 'status_txt' in
/home/virtu151/public_html/wp-content/plugins/share-and-follow/share-and-follow.php
on line
1168
<![CDATA[
Poem of the Month ~ August 2009
What are those permission-seeking questions, to which you'd love to receive an unrestrained:
"What I'm telling you is Yes Yes Yes." What if you bestowed permission upon yourself, as this poet does with such humor and aplomb, to ask and live all manner of questions with playful humor?
My spunky 77 year old mother, Ann, has recently done just this, and in so doing, has inspired
a whole lotta folks! She and God conspired so she couald clear the decks for a Really Big Adventure. In the Spirit of Lightheartedness and Humor, I dedicate this Poem of the Month to her! May we all live the wondrous Yes and may every question be a portal awakening wild possibilities!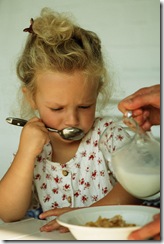 God Says Yes to Me

I asked God if it was okay to be melodramatic

and she said yes

I asked her if it was okay to be short

and she said it sure is

I asked her if I could wear nail polish

or not wear nail polish

and she said honey

she calls me that sometimes

she said you can do just exactly

what you want to

Thanks God I said

And is it even okay if I don't paragraph

my letters

Sweetcakes God said

who knows where she picked that up

what I'm telling you is

Yes Yes Yes
Kaylin Haught, from "In the Palm of Your Hand: The Poet's Portable Workshop" by Steve Kowit

Copyrighted material, for educational/therapeutic purposes only.
]]>