Warning
: Illegal string offset 'status_txt' in
/home/virtu151/public_html/wp-content/plugins/share-and-follow/share-and-follow.php
on line
1168
Warning
: Illegal string offset 'status_txt' in
/home/virtu151/public_html/wp-content/plugins/share-and-follow/share-and-follow.php
on line
1168
Warning
: Illegal string offset 'status_txt' in
/home/virtu151/public_html/wp-content/plugins/share-and-follow/share-and-follow.php
on line
1168
Warning
: Illegal string offset 'status_txt' in
/home/virtu151/public_html/wp-content/plugins/share-and-follow/share-and-follow.php
on line
1168
Warning
: Illegal string offset 'status_txt' in
/home/virtu151/public_html/wp-content/plugins/share-and-follow/share-and-follow.php
on line
1168
Warning
: Illegal string offset 'status_txt' in
/home/virtu151/public_html/wp-content/plugins/share-and-follow/share-and-follow.php
on line
1168
Warning
: Illegal string offset 'status_txt' in
/home/virtu151/public_html/wp-content/plugins/share-and-follow/share-and-follow.php
on line
1168
Warning
: Illegal string offset 'status_txt' in
/home/virtu151/public_html/wp-content/plugins/share-and-follow/share-and-follow.php
on line
1168
<![CDATA[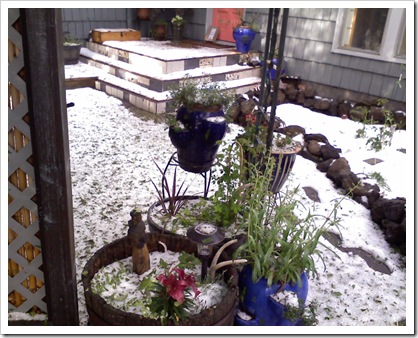 Freak hail/snow storm June 9th, 2009 here in Bend, Oregon. Did severe damage to my little patio garden, although it has recovered beautifully! More pictures about that later.
If you look carefully you'll see a sweet face looking out the living room window, waiting patiently for me to return home.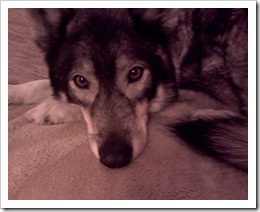 Geronimo, the 10 year old wolf-dog, now beloved by me and many others since that fateful day in January 2008, when I said 'yes'. Gentle, non-aggressive, kind and reserved, he provides the gift of a window to a quietness of spirit rarely seen in humans.
You watch

as if behind trees and grasses

for me to return.

An occasional precious wag of your long beautiful tail

An arch of your back and

the swing of your hips

tell me you're happy to see me.

Your eyes are a window to your

gracious, gentle and quiet soul.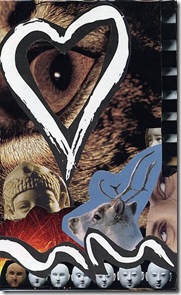 Eyes of the heart, spring 2009
collage done from a dream; Geronimo's eyes were part of the dream
Thanks to my dear new friend Christine of Quiet Paths for this week's prompt, windows.
One Single Impression is a community of poets writing and sharing haiku and other poetic forms. Each week a new prompt is offered to inspire our often lazy muses.
]]>