Warning
: Illegal string offset 'status_txt' in
/home/virtu151/public_html/wp-content/plugins/share-and-follow/share-and-follow.php
on line
1168
Warning
: Illegal string offset 'status_txt' in
/home/virtu151/public_html/wp-content/plugins/share-and-follow/share-and-follow.php
on line
1168
Warning
: Illegal string offset 'status_txt' in
/home/virtu151/public_html/wp-content/plugins/share-and-follow/share-and-follow.php
on line
1168
Warning
: Illegal string offset 'status_txt' in
/home/virtu151/public_html/wp-content/plugins/share-and-follow/share-and-follow.php
on line
1168
Warning
: Illegal string offset 'status_txt' in
/home/virtu151/public_html/wp-content/plugins/share-and-follow/share-and-follow.php
on line
1168
Warning
: Illegal string offset 'status_txt' in
/home/virtu151/public_html/wp-content/plugins/share-and-follow/share-and-follow.php
on line
1168
Warning
: Illegal string offset 'status_txt' in
/home/virtu151/public_html/wp-content/plugins/share-and-follow/share-and-follow.php
on line
1168
Warning
: Illegal string offset 'status_txt' in
/home/virtu151/public_html/wp-content/plugins/share-and-follow/share-and-follow.php
on line
1168
<![CDATA[
Don't wanna think.
Wanna be thunk
From the great mind

of Creation.

From the heart

of the World.
Being thunk is a natural state.
Receptive, open, flexible, humorous.
At ease, because there's nothing
to prove or judge.
Connected to all life
because we're all thunk
from the same Mind.
We finally get the cosmic joke!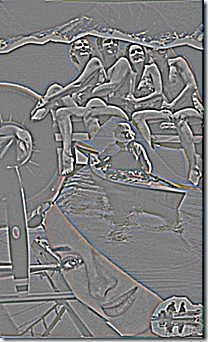 Embossed collage done from a dream, March 2009. 'Can't you tell it's heaven?"
Submission for this week's One Single Impression prompt: thinking. Big thanks to Jim Jim's Little Photo and Poem Place for this week's prompt. Click on the link above to feast on their offerings!
]]>