Warning
: Illegal string offset 'status_txt' in
/home/virtu151/public_html/wp-content/plugins/share-and-follow/share-and-follow.php
on line
1168
Warning
: Illegal string offset 'status_txt' in
/home/virtu151/public_html/wp-content/plugins/share-and-follow/share-and-follow.php
on line
1168
Warning
: Illegal string offset 'status_txt' in
/home/virtu151/public_html/wp-content/plugins/share-and-follow/share-and-follow.php
on line
1168
Warning
: Illegal string offset 'status_txt' in
/home/virtu151/public_html/wp-content/plugins/share-and-follow/share-and-follow.php
on line
1168
Warning
: Illegal string offset 'status_txt' in
/home/virtu151/public_html/wp-content/plugins/share-and-follow/share-and-follow.php
on line
1168
Warning
: Illegal string offset 'status_txt' in
/home/virtu151/public_html/wp-content/plugins/share-and-follow/share-and-follow.php
on line
1168
Warning
: Illegal string offset 'status_txt' in
/home/virtu151/public_html/wp-content/plugins/share-and-follow/share-and-follow.php
on line
1168
Warning
: Illegal string offset 'status_txt' in
/home/virtu151/public_html/wp-content/plugins/share-and-follow/share-and-follow.php
on line
1168
<![CDATA[
My friend offered up her life on Friday.
It was legal, assisted.
She was in horrific pain.
Her spirit ready
and lovely beyond compare.
Today little tolerance is in me
for those who would say
she is hell-bound or at risk of bad karma.
Said all her goodbyes
said her 'I'm sorries'
said her 'thank yous'
said her 'I'll miss you terriblies'.
Left her legacy of compassion and graciousness
in excellent shape.
Sat in the sun with her family, animals and flowers
and went into the light.

Tolerance…
I've got less… and more… of it now.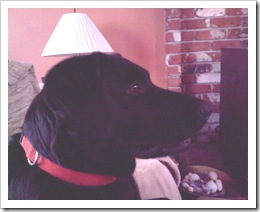 A's dog, H., one year ago. H. has 3 legs, and was rescued by A. to live a profoundly peaceful and fun dog's life.
In memory of A. and in honor of all those, including me, who love her. May 15, 2009
With her family's permission, I will soon post a story written from a detailed conversation
she and I had on May 2, under her dripping Douglas Fir.
This poem is a submission to One Single Impression prompt: tolerance
Thanks to Gina of Kilauea Poetry for this week's lovely prompt.
Click on the image or link above to visit a plethora, a plentitude, a party of other poets' sites from around the world, all writing about this single prompt. One Single Impression is a community of poets writing and sharing haiku and other poetic forms. Each week new prompts are offered up to our sometimes-lazy muses.
]]>