Warning
: Illegal string offset 'status_txt' in
/home/virtu151/public_html/wp-content/plugins/share-and-follow/share-and-follow.php
on line
1168
Warning
: Illegal string offset 'status_txt' in
/home/virtu151/public_html/wp-content/plugins/share-and-follow/share-and-follow.php
on line
1168
Warning
: Illegal string offset 'status_txt' in
/home/virtu151/public_html/wp-content/plugins/share-and-follow/share-and-follow.php
on line
1168
Warning
: Illegal string offset 'status_txt' in
/home/virtu151/public_html/wp-content/plugins/share-and-follow/share-and-follow.php
on line
1168
Warning
: Illegal string offset 'status_txt' in
/home/virtu151/public_html/wp-content/plugins/share-and-follow/share-and-follow.php
on line
1168
Warning
: Illegal string offset 'status_txt' in
/home/virtu151/public_html/wp-content/plugins/share-and-follow/share-and-follow.php
on line
1168
Warning
: Illegal string offset 'status_txt' in
/home/virtu151/public_html/wp-content/plugins/share-and-follow/share-and-follow.php
on line
1168
Warning
: Illegal string offset 'status_txt' in
/home/virtu151/public_html/wp-content/plugins/share-and-follow/share-and-follow.php
on line
1168
<![CDATA[
Each milli-second is new
cells and breath mutate.
Each brilliant sparkling particle of a unit of time
is a world unto itself.
Our penchant for categorizing and
likening to
keeps us from the absolute
potential of this moment.
And then…
there's the gulps of recognition
the stinging tears
where it's
like against like.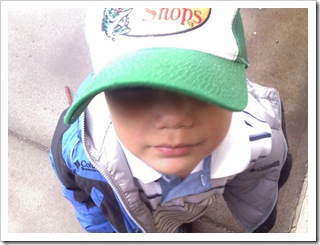 My grandson Edan trying on disguises at the sporting goods store
This poem is a submission to One Single Impression prompt: what's it like Thanks to Alana of After the Pole for this great prompt.
Click on the image or link above to visit a plethora, a plentitude, a party of other poets' sites from around the world, all writing about this single prompt. One Single Impression is a community of poets writing and sharing haiku and other poetic forms. Each week new prompts are offered up to our sometimes-lazy muses.
]]>