Warning
: Illegal string offset 'status_txt' in
/home/virtu151/public_html/wp-content/plugins/share-and-follow/share-and-follow.php
on line
1168
Warning
: Illegal string offset 'status_txt' in
/home/virtu151/public_html/wp-content/plugins/share-and-follow/share-and-follow.php
on line
1168
Warning
: Illegal string offset 'status_txt' in
/home/virtu151/public_html/wp-content/plugins/share-and-follow/share-and-follow.php
on line
1168
Warning
: Illegal string offset 'status_txt' in
/home/virtu151/public_html/wp-content/plugins/share-and-follow/share-and-follow.php
on line
1168
Warning
: Illegal string offset 'status_txt' in
/home/virtu151/public_html/wp-content/plugins/share-and-follow/share-and-follow.php
on line
1168
Warning
: Illegal string offset 'status_txt' in
/home/virtu151/public_html/wp-content/plugins/share-and-follow/share-and-follow.php
on line
1168
Warning
: Illegal string offset 'status_txt' in
/home/virtu151/public_html/wp-content/plugins/share-and-follow/share-and-follow.php
on line
1168
Warning
: Illegal string offset 'status_txt' in
/home/virtu151/public_html/wp-content/plugins/share-and-follow/share-and-follow.php
on line
1168
<![CDATA[
Well, against my best judgment, I'm joining another meme, because…resistance is futile. It's the Orchards Forever Festival of the Trees NOTE: Even though this post didn't make the line up for this Festival, I'm figuring out what the deal is so that next time the cool kids will play with me!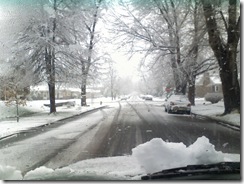 Denver, Colorado, Friday, April 17th. Ugh. I'm sure these are lovely trees…but how would one know? It had been a wonderful Springtime in the Rockies week, and then, dump. I guess that's still springtime in the rockies, but not capitalized, if you catch my drift.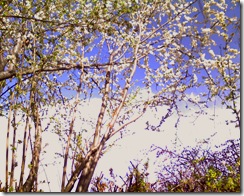 Home to Bend, Oregon, Sunday, April 19th. Now here's more like it–a flowering plum in my backyard.
This is the most blossoms in my four years of living at the sweet cottage I'm honored to call home. The loveliness of this tree makes the humans around here happy.
It has frosted hard two nights since the bloom started, so not sure what will happen. AND, it's slated to snow tonight….to join the white petals now on the ground.
I wanted to submit the showy crabapple in the front yard, but she hasn't come out yet.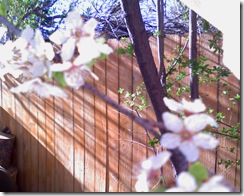 Here's a close up of some petals, in afternoon sunlight.
All photos taken on my T-Mobile Dash cellphone. Gotta get a real camera!
]]>