Warning
: Illegal string offset 'status_txt' in
/home/virtu151/public_html/wp-content/plugins/share-and-follow/share-and-follow.php
on line
1168
Warning
: Illegal string offset 'status_txt' in
/home/virtu151/public_html/wp-content/plugins/share-and-follow/share-and-follow.php
on line
1168
Warning
: Illegal string offset 'status_txt' in
/home/virtu151/public_html/wp-content/plugins/share-and-follow/share-and-follow.php
on line
1168
Warning
: Illegal string offset 'status_txt' in
/home/virtu151/public_html/wp-content/plugins/share-and-follow/share-and-follow.php
on line
1168
Warning
: Illegal string offset 'status_txt' in
/home/virtu151/public_html/wp-content/plugins/share-and-follow/share-and-follow.php
on line
1168
Warning
: Illegal string offset 'status_txt' in
/home/virtu151/public_html/wp-content/plugins/share-and-follow/share-and-follow.php
on line
1168
Warning
: Illegal string offset 'status_txt' in
/home/virtu151/public_html/wp-content/plugins/share-and-follow/share-and-follow.php
on line
1168
Warning
: Illegal string offset 'status_txt' in
/home/virtu151/public_html/wp-content/plugins/share-and-follow/share-and-follow.php
on line
1168
two letters
universes of difference
how did we get here?
has this happened in other worlds
or only ours?
what kind of
quirky, convoluted
Mind
designed us to think we're so separate
we can make
stuff like this up?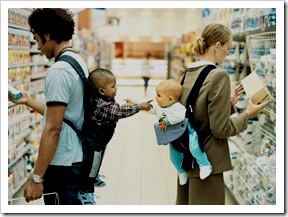 legal or illegal
words gone amuck
designing policy
dividing not only families
but psyches and souls
A Family Divided by Two Words NY Times, April 26, 2009
This poem is a submission to One Single Impression prompt: word Thanks to Jeeves of Silence is Poetic for this week's prompt. Click on the image or link above to visit a plethora, a plentitude, a party of other poets' sites from around the world, all writing about this single prompt.
One Single Impression is a community of poets writing and sharing haiku and other poetic forms. Each week new prompts are offered up to our often-lazy muses.