Warning
: Illegal string offset 'status_txt' in
/home/virtu151/public_html/wp-content/plugins/share-and-follow/share-and-follow.php
on line
1168
Warning
: Illegal string offset 'status_txt' in
/home/virtu151/public_html/wp-content/plugins/share-and-follow/share-and-follow.php
on line
1168
Warning
: Illegal string offset 'status_txt' in
/home/virtu151/public_html/wp-content/plugins/share-and-follow/share-and-follow.php
on line
1168
Warning
: Illegal string offset 'status_txt' in
/home/virtu151/public_html/wp-content/plugins/share-and-follow/share-and-follow.php
on line
1168
Warning
: Illegal string offset 'status_txt' in
/home/virtu151/public_html/wp-content/plugins/share-and-follow/share-and-follow.php
on line
1168
Warning
: Illegal string offset 'status_txt' in
/home/virtu151/public_html/wp-content/plugins/share-and-follow/share-and-follow.php
on line
1168
Warning
: Illegal string offset 'status_txt' in
/home/virtu151/public_html/wp-content/plugins/share-and-follow/share-and-follow.php
on line
1168
Warning
: Illegal string offset 'status_txt' in
/home/virtu151/public_html/wp-content/plugins/share-and-follow/share-and-follow.php
on line
1168
<![CDATA[
One of my favorite poems by Sophia de mello Breyner is about listening.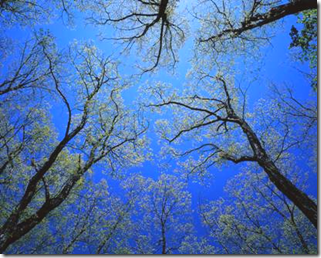 I'm Listening
I'm listening yet I don't know
if what I hear is silence
or God.
I'm listening but I can't tell
if I hear the plane of emptiness echoing
or a keen consciousness that
at the bounds of the universe
deciphers and watches me.
I only know I walk like someone
beheld beloved and known
and because of this
I put into my every movement
solemnity and risk.
–Sophia de mello Breyner Anderson
From my journal: a poem on reflection of Breyner's lovely work:
Listening
for what
I want to hear
ushers in despair
that dangles its feet
anxiously in the void.
Listening
for once
Unspeakable
compassion
gently laps over
my heart
like warm ocean water
floating
on a brilliant July day.
As if in lust
I breathe deeply
the scent of grace
feeling at home
in this
magnificently detached
universe.
Submission to One Single Impression prompt: listening. Click on this link to visit a plethora, a plentitude, a party of other poets' sites from around the world, all writing about this single prompt. One Single Impression is a community of poets writing and sharing haiku and other poetic forms. Each week new prompts are offered up to our often lazy muses.
]]>