Warning
: Illegal string offset 'status_txt' in
/home/virtu151/public_html/wp-content/plugins/share-and-follow/share-and-follow.php
on line
1168
Warning
: Illegal string offset 'status_txt' in
/home/virtu151/public_html/wp-content/plugins/share-and-follow/share-and-follow.php
on line
1168
Warning
: Illegal string offset 'status_txt' in
/home/virtu151/public_html/wp-content/plugins/share-and-follow/share-and-follow.php
on line
1168
Warning
: Illegal string offset 'status_txt' in
/home/virtu151/public_html/wp-content/plugins/share-and-follow/share-and-follow.php
on line
1168
Warning
: Illegal string offset 'status_txt' in
/home/virtu151/public_html/wp-content/plugins/share-and-follow/share-and-follow.php
on line
1168
Warning
: Illegal string offset 'status_txt' in
/home/virtu151/public_html/wp-content/plugins/share-and-follow/share-and-follow.php
on line
1168
Warning
: Illegal string offset 'status_txt' in
/home/virtu151/public_html/wp-content/plugins/share-and-follow/share-and-follow.php
on line
1168
Warning
: Illegal string offset 'status_txt' in
/home/virtu151/public_html/wp-content/plugins/share-and-follow/share-and-follow.php
on line
1168
<![CDATA[
As I recently hurriedly posted about a speech made by Warren Buffett concerning hope for the U.S, I found myself struggling with the concept of hope in these difficult days. As I've been reflecting since then, nothing profound has hit me, but below are my admittedly simplistic not-hopes and hopes.
What I do not hope for:
a return to easy credit and houses built on the shifting sands of economic tides
a return to the illusion that there's safety in amassing stuff or money to buy future stuff
a return to every-wo/man-deserves-his-castle paradigm
a return to entire economies built on the greed of some and the ignorance of others
a return to non-local food being the most affordable option
a return of a craving for large cars that can go fast but at a huge price that ripples out to the starving and drowning polar bears
a return to the idea that if we can do something we should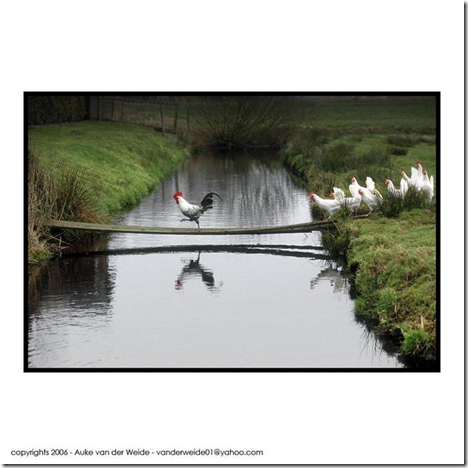 What I do hope for:
a return to knowing that we don't want to live isolated lives
a return to knowing that families can share a place to live and work–maybe not 'their own' but where they can be productive and feel connected
a return to making and growing most of what we need and bartering for the rest
a return to artisanship
a return to shared sense of caring for our children, elders and other marginalized peoples as well as the animals and livestock entrusted to our care
a return to people knowing that their food doesn't come from stores
a return to celebrations based on connection with the land and the cycles of the earth
a return to respect and thus wisdom for how the world really works
Possibly the only new wisdom is how inter-connected the entire world is. Many philosophers, artists, mystics and some theologians have known this, but all of us are now experiencing this knowledge deep in our bones.
What are your hopes and maybe not-hopes as we move through this pivotal time?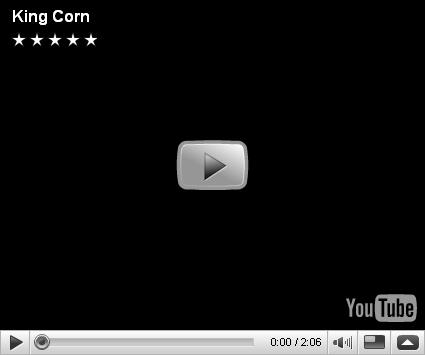 ";" mce_src="http://www.virtualteahouse.com/blogs/beth/WindowsLiveWriter/hope_7E39/videoc3c4d73a0b39.jpg" galleryimg="no">
Trailer for the documentary King Corn…if you haven't seen it, make sure you find it on NetFlix.
You'll be both glad and sorry you did!
]]>
timeline
4 Comments
On 03.30.09 Anonymous wrote these pithy words:

a return to artisan-based materials…oh yes. Insightful list here Beth. Thank you — you could present a workshop on these.

On 03.31.09 beth wrote these pithy words:

Thanks, Christine–like your idea about a workshop–thanks!

Would really like to know what YOU hope for!

Anyone?

On 04.03.09 beth wrote these pithy words:

I got an email this morning from a friend that read this post and didn't reply here, but wrote:

"I had trouble with the hope thing…this is what it made come up for me: "I think I am learning not to hope, to be in the moment so completely that all there is is this moment and it is perfect, I guess my sin is that hope tends to bring despair and judgement that whatever is now is not what should be."

There's that, too….but the things I hope for are not necessarily ones that I know will happen, in my lifetime, at any rate.

What do the rest of youse think?

On 04.12.09 Anonymous wrote these pithy words:

A couple weeks ago I posted on hope   and posited some ideas about both some things that I don't
have your say
Add your comment below, or
trackback
from your own site.
Subscribe to these comments.
Be nice. Keep it clean. Stay on topic. No spam.
You can use these tags:
<a href="" title=""> <abbr title=""> <acronym title=""> <b> <blockquote cite=""> <cite> <code> <del datetime=""> <em> <i> <q cite=""> <strike> <strong>