Warning
: Illegal string offset 'status_txt' in
/home/virtu151/public_html/wp-content/plugins/share-and-follow/share-and-follow.php
on line
1168
Warning
: Illegal string offset 'status_txt' in
/home/virtu151/public_html/wp-content/plugins/share-and-follow/share-and-follow.php
on line
1168
Warning
: Illegal string offset 'status_txt' in
/home/virtu151/public_html/wp-content/plugins/share-and-follow/share-and-follow.php
on line
1168
Warning
: Illegal string offset 'status_txt' in
/home/virtu151/public_html/wp-content/plugins/share-and-follow/share-and-follow.php
on line
1168
Warning
: Illegal string offset 'status_txt' in
/home/virtu151/public_html/wp-content/plugins/share-and-follow/share-and-follow.php
on line
1168
Warning
: Illegal string offset 'status_txt' in
/home/virtu151/public_html/wp-content/plugins/share-and-follow/share-and-follow.php
on line
1168
Warning
: Illegal string offset 'status_txt' in
/home/virtu151/public_html/wp-content/plugins/share-and-follow/share-and-follow.php
on line
1168
Warning
: Illegal string offset 'status_txt' in
/home/virtu151/public_html/wp-content/plugins/share-and-follow/share-and-follow.php
on line
1168
<![CDATA[
THE GEOGRAPHY OF A WOMAN…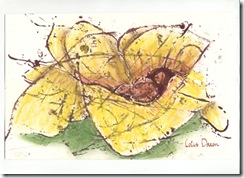 Sketch done by Maria Hodkins 'Lotus'
Maria is in the 'Israel' phase.
Between 23 and 30, a woman is like Europe ; well developed and open to trade, especially for someone with cash.
Between 31 and 35, a woman is like Spain ; very hot, relaxed, and convinced of her own beauty.
Between 36 and 40, a woman is like Greece ; gently aging but still a warm and desirable place to visit.
Between 41 and 50, a woman is like Great Britain ; with a glorious and all conquering past.
Between 51 and 60, a woman is like Israel ; has been through war and doesn't make the same mistakes twice, takes care of business.
Between 61 and 70, a woman is like Canada ; self-preserving, but open to meeting new people.
After 70, she becomes Tibet ; wildly beautiful, with a mysterious past and the wisdom of the ages…only those with an adventurous spirit and a thirst for spiritual knowledge visit there.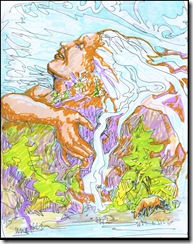 Sketch by Barb Torke 'Homeward'
Barb is in the 'Canada' phase
THE GEOGRAPHY OF A MAN…
Anybody want to finish this one?!
Thanks to Nadia B. who is finishing up her 'Europe' phase, for sending this sweet thing!
]]>