Warning
: Illegal string offset 'status_txt' in
/home/virtu151/public_html/wp-content/plugins/share-and-follow/share-and-follow.php
on line
1168
Warning
: Illegal string offset 'status_txt' in
/home/virtu151/public_html/wp-content/plugins/share-and-follow/share-and-follow.php
on line
1168
Warning
: Illegal string offset 'status_txt' in
/home/virtu151/public_html/wp-content/plugins/share-and-follow/share-and-follow.php
on line
1168
Warning
: Illegal string offset 'status_txt' in
/home/virtu151/public_html/wp-content/plugins/share-and-follow/share-and-follow.php
on line
1168
Warning
: Illegal string offset 'status_txt' in
/home/virtu151/public_html/wp-content/plugins/share-and-follow/share-and-follow.php
on line
1168
Warning
: Illegal string offset 'status_txt' in
/home/virtu151/public_html/wp-content/plugins/share-and-follow/share-and-follow.php
on line
1168
Warning
: Illegal string offset 'status_txt' in
/home/virtu151/public_html/wp-content/plugins/share-and-follow/share-and-follow.php
on line
1168
Warning
: Illegal string offset 'status_txt' in
/home/virtu151/public_html/wp-content/plugins/share-and-follow/share-and-follow.php
on line
1168
<![CDATA[
Submission for this week's One Single Impression prompt: twilight.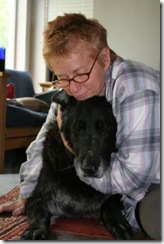 Twilight.
Just hours before the final sleep
We love.
He visits, still, in my dreams
to remind me.
Josh, beloved black German Shepherd, 11.5 years old
Labor Day, 2005. We put him down the next day. He rode
in the back of the pickup to the vet's office on a mattress,
with his head up, looking around, sniffing the smells.
It was the canine equivalent of a yogi dying sitting up.
~~~~~~~~~~~~~~~~
One Single Impression is a community of poets writing and sharing haiku and other poetic forms. Each week new prompts are offered up to our often lazy muses. Come play with us!
]]>