Warning
: Illegal string offset 'status_txt' in
/home/virtu151/public_html/wp-content/plugins/share-and-follow/share-and-follow.php
on line
1168
Warning
: Illegal string offset 'status_txt' in
/home/virtu151/public_html/wp-content/plugins/share-and-follow/share-and-follow.php
on line
1168
Warning
: Illegal string offset 'status_txt' in
/home/virtu151/public_html/wp-content/plugins/share-and-follow/share-and-follow.php
on line
1168
Warning
: Illegal string offset 'status_txt' in
/home/virtu151/public_html/wp-content/plugins/share-and-follow/share-and-follow.php
on line
1168
Warning
: Illegal string offset 'status_txt' in
/home/virtu151/public_html/wp-content/plugins/share-and-follow/share-and-follow.php
on line
1168
Warning
: Illegal string offset 'status_txt' in
/home/virtu151/public_html/wp-content/plugins/share-and-follow/share-and-follow.php
on line
1168
Warning
: Illegal string offset 'status_txt' in
/home/virtu151/public_html/wp-content/plugins/share-and-follow/share-and-follow.php
on line
1168
Warning
: Illegal string offset 'status_txt' in
/home/virtu151/public_html/wp-content/plugins/share-and-follow/share-and-follow.php
on line
1168
<![CDATA[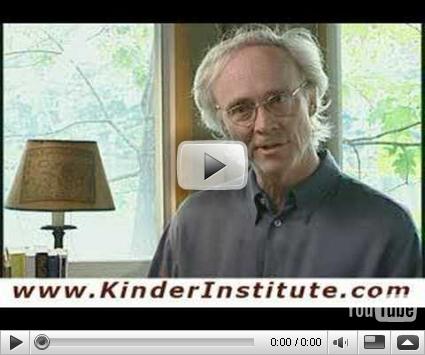 ";" galleryimg="no" mce_src="http://www.virtualteahouse.com/blogs/beth/WindowsLiveWriter/GeorgeKinderThreeQuestionsaboutLifePlann_D3FE/videob11b32be8ca2.jpg">
Well worth the 3 minutes and 24 seconds!
Get Rich Slowly recently did a post about George Kinder at the Kinder Institute.
George Kinder takes a unique approach to financial planning. He moves beyond the numbers and tries to address the goals and values of the client. Kinder calls this method "life planning". From his website:
Life planning focuses on the human side of financial planning. In life planning we discover a client's deepest and most profound goals through a process of structured and non-judgmental inquiry. Then, using a mix of professional and advanced relationship skills, we inspire clients to pursue their aspirations, discuss and resolve obstacles, create a concrete financial plan, and provide ongoing guidance as clients accomplish their objectives.
Here are the 3 questions that George asks of his clients:

Imagine you are financially secure, that you have enough money to take care of your needs, now and in the future. How would you live your life? Would you change anything? Let yourself go. Don't hold back on your dreams. Describe a life that is complete and richly yours.

Now imagine that you visit your doctor, who tells you that you have only 5-10 years to live. You won't ever feel sick, but you will have no notice of the moment of your death. What will you do in the time you have remaining? Will you change your life and how will you do it? (Note that this question does not assume unlimited funds.)
Finally, imagine that your doctor shocks you with the news that you only have 24 hours to live. Notice what feelings arise as you confront your very real mortality. Ask yourself: What did you miss? Who did you not get to be? What did you not get to do?
~~~~~~~~~~~~~~~~~~~~~~~
Here are my answers:
1. I would probably spend part of my time in a warm country like Brazil…focusing more on writing, but living very frugally and close to the land and my community/s. I would take more photographs and do more art. I would try out for some theatre parts.
2. I really wouldn't change a thing in my life if this were the situation. I would just do more of it, rest more freely, laugh more heartily, love with more abandon. And I would prepare those who love me to live with their eyes and hearts even more open after my death.
3. I will miss my grandchildren growing up. I will miss Andy's sons growing facial hair and voice changing and seeing how they turn out as beautiful young men. I will not get to travel and take in the world more. But in 24 hours I could say A LOT of 'I love yous! I'm sorries. And I will love you forevers.'
Now, I don't know what George would do with me for 'life planning', but this was wonderful to just sit and write these down. More will be revealed, I'm quite sure!
~~~~~~~~~~~~~~~~~~~~~~~
According to Kinder, the third question usually generates responses that follow five general themes:
Family or relationships — 90% of the responses to the final question contain this topic.
Authenticity or spirituality. Many responses involve leading a more meaningful life.
Creativity. Surprisingly, a large number of respondents express a desire to do something creative: to write a science-fiction novel, or to play guitar like Eric Clapton.
Giving back. Further down the list are themes about giving back to the community, about leaving a meaningful positive impact.
A "sense of place". A fifth common theme (though nowhere near as prominent as the top three) is a desire to have some connection with place: a desire to be in nature, to live someplace different, or to help the environment.
From helping his clients to define their core values, he helps them design a life plan that enhances and refines those values. It's a pretty remarkable system for a 'financial planner'!
Here's the rest of the story: George Kinder: Three Questions about Life Planning ∞ Get Rich Slowly
Side note: from my years in hospice work, when folks come down to the hard work of dying, they rarely wish they'd spent more time at the office or even made more money. Their regrets, if they have any, are around not spending enough quality time with their family and friends, not having played enough, not having loved more deeply.
We would love to hear from any of you if you'd like to comment your answers/partial answers to these three profound questions…
This post will help get us primed for a series I hope to be posting soon on writing our spiritual memoirs, by Ann W. Turner. I hope you will all consider writing yours, with Ann's expert assistance. I'll keep you 'posted'!
Thanks to my friend and former boss Bob, for sending me this link. You've helped me define so many life-goals, Bob–thank you!
]]>
timeline
3 Comments
On 02.17.09 Anonymous wrote these pithy words:

Great way to start a person thinking about life and living.

On 02.18.09 Anonymous wrote these pithy words:

I watched the video; he seems like such a gentle soul. It was great reading your own thoughts too. I like: laugh more heartily, love with more abandon…

The morsel of truth he seems to be offering up is — try and slow down enough to really examine what you are and what you long for. The slowing down part is the tough shell to break out of for some–kind of like the rich man trying to pass through the eye of a needle, or whatever that parable is??

thanks for posting this Beth.

On 02.18.09 beth wrote these pithy words:

Thanks Deborah and Christine–

Yes, the truth is hard to ascertain when we're moving by it at 72.6 miles per hour…and there's the rub–to slow down enough so that we can hear our hearts, which tell us to slow down even more!

I fasted this past weekend, and noticed a definite slowing down of appetite–not just for food, but for wanting to do things, etc. I've noticed it in fasting before…the longer I fast, the less crowded my interior becomes–not just my body but my mind.

Regular fasting and a real shabbos or sabbath, weekly…those are some of my simple goals for this year!

Thanks again for stopping by!
have your say
Add your comment below, or
trackback
from your own site.
Subscribe to these comments.
Be nice. Keep it clean. Stay on topic. No spam.
You can use these tags:
<a href="" title=""> <abbr title=""> <acronym title=""> <b> <blockquote cite=""> <cite> <code> <del datetime=""> <em> <i> <q cite=""> <strike> <strong>