Warning
: Illegal string offset 'status_txt' in
/home/virtu151/public_html/wp-content/plugins/share-and-follow/share-and-follow.php
on line
1168
Warning
: Illegal string offset 'status_txt' in
/home/virtu151/public_html/wp-content/plugins/share-and-follow/share-and-follow.php
on line
1168
Warning
: Illegal string offset 'status_txt' in
/home/virtu151/public_html/wp-content/plugins/share-and-follow/share-and-follow.php
on line
1168
Warning
: Illegal string offset 'status_txt' in
/home/virtu151/public_html/wp-content/plugins/share-and-follow/share-and-follow.php
on line
1168
Warning
: Illegal string offset 'status_txt' in
/home/virtu151/public_html/wp-content/plugins/share-and-follow/share-and-follow.php
on line
1168
Warning
: Illegal string offset 'status_txt' in
/home/virtu151/public_html/wp-content/plugins/share-and-follow/share-and-follow.php
on line
1168
Warning
: Illegal string offset 'status_txt' in
/home/virtu151/public_html/wp-content/plugins/share-and-follow/share-and-follow.php
on line
1168
Warning
: Illegal string offset 'status_txt' in
/home/virtu151/public_html/wp-content/plugins/share-and-follow/share-and-follow.php
on line
1168
<![CDATA[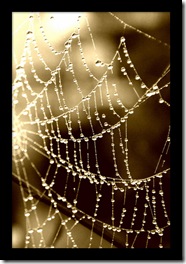 Christine at Abbey of the Arts labeled this lovely photo epiphanies. Her definition is:
Epiphany essentially means a sudden manifestation of the essence or meaning of something. It is those moments when in a flash we have insight into something we did not see before. This week is also the beginning of a new year, that time when we make resolutions and are filled with the hope that this year will be different. What if this year one of your resolutions was to create enough space for epiphanies to happen? What if you made a commitment to slow down enough to see the shimmering web of connections that exists everywhere, just waiting for us to notice?
Christine invites everyone to write poetry or reflections about epiphanies…and this photo in her current poetry party.
I invite you to write a poem this week in celebration of epiphanies, of new beginnings, of new ways of seeing. You can write directly from the image below, which was taken on a very foggy morning in Seattle, or let it simply allow intuitive connections to stir….Respond with your poems, words, reflections, quotes, song lyrics, etc. Leave them in the comments or email me at Christine(at)AbbeyoftheArts(dot)com and I'll add them to the body of the post as they come in along with a link back to your blog if you have one (not required to participate!)
I'll add your contributions all week and then I will draw a name at random on Friday morning from everyone who participates and will send the winner a copy of my zine Crossing the Threshold: New Year, New Beginnings (perfect to help you enter into the new year mindfully). Feel free to take your poem in any direction and then post the image and invitation on your blog and encourage others to come join the party!
Have a good time! You are invited to post your entries to the Virtual Tea House in the comments section below, after you post to Christine's site.
]]>