Warning
: Illegal string offset 'status_txt' in
/home/virtu151/public_html/wp-content/plugins/share-and-follow/share-and-follow.php
on line
1168
Warning
: Illegal string offset 'status_txt' in
/home/virtu151/public_html/wp-content/plugins/share-and-follow/share-and-follow.php
on line
1168
Warning
: Illegal string offset 'status_txt' in
/home/virtu151/public_html/wp-content/plugins/share-and-follow/share-and-follow.php
on line
1168
Warning
: Illegal string offset 'status_txt' in
/home/virtu151/public_html/wp-content/plugins/share-and-follow/share-and-follow.php
on line
1168
Warning
: Illegal string offset 'status_txt' in
/home/virtu151/public_html/wp-content/plugins/share-and-follow/share-and-follow.php
on line
1168
Warning
: Illegal string offset 'status_txt' in
/home/virtu151/public_html/wp-content/plugins/share-and-follow/share-and-follow.php
on line
1168
Warning
: Illegal string offset 'status_txt' in
/home/virtu151/public_html/wp-content/plugins/share-and-follow/share-and-follow.php
on line
1168
Warning
: Illegal string offset 'status_txt' in
/home/virtu151/public_html/wp-content/plugins/share-and-follow/share-and-follow.php
on line
1168
<![CDATA[
journal entry
Fire and warmth…become so appreciated now with the landscape of cold and winter's trance. Fire–a living element, wild and untamed, mysterious and mystical. I watch the flames dance and swirl, and see the transfiguration of the wood and paper, the unearthly red glow of embers, and feel its heat radiate outward toward my body. I am hypnotized by its magic. It is a glimpse of the Unseen world made manifest. –Maria Hodkins, Western Colorado, December 2008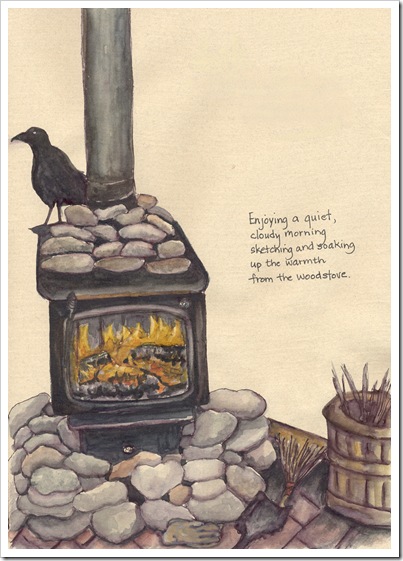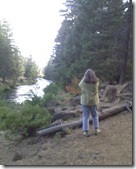 Maria meets and falls instantly in love with the Metolius
Visiting Central Oregon, September 2008
Introductory note from the Virtual Tea House Host:
Maria Hodkins is a former naturalist for Colorado State Parks, a multi-media artist, and poet. She has taught field/nature journaling programs and workshops for Colorado State Parks, schools, college environmental studies classes, botanical gardens, interpretive organizations, and art centers. Maria teaches nature journaling and creative non-fiction writing.
Maria is a new blogger on the Virtual Tea House, and we are honored and excited to have her voice and her eye here!
]]>