<![CDATA[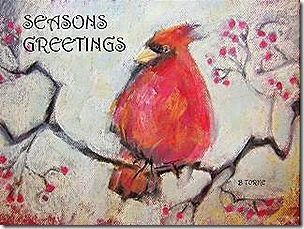 Barb Torke 2008 shared with permission
The Christmas of 1962 was one of personal foreshadowing. I had just turned eight years old.
I was gifted with passel of cousins my own age, some older and a lot younger. They all liked to come to our farm during the summer and during holidays. This was great for my younger sister and I because we didn't have a lot of company otherwise, living as remotely as we did in the hills of upstate Pennsylvania.
I don't remember how I figured out that Santa Claus was an imaginary figure, but I think it had been awhile before this particular Christmas. I also don't know what possessed me to launch my diabolical diatribe, but it happened. It could have been that this group of cousins and I were wanting to get into some mischief and one of them mentioned that that might not be good for the present-receiving end of Santa's upcoming visit. I don't remember what precipitated it, but here's how it came down.
The cousins and my slightly younger nieces are all playing in our large farmhouse living room. The unremembered trigger happens. I find a box and get on it.
'Listen to me, all of you,' I said. The group quieted down, but kept playing.
'There's no such thing as Santa Claus. It's a joke that's been played on us. I don't know if this is malicious, but I think it's just adults trying to co-opt us into being good. The truth is, he doesn't bring presents, doesn't visit every house, doesn't make lists, doesn't even exist. You need to let your parents know that you now know the truth.'
This is a paraphrase, obviously, but I talked like that back then.
I got off the box (it wasn't a soap, but should have been) to stunned silence. There were a lot of questions to this press release that I couldn't answer, like, 'Why would they do this to kids?'
But it wasn't long before I had to answer an important question from my aunts and uncles. My parents knew that I had the goods about Santa Claus, but didn't consider that I'd be the whistleblower for my entire extended family.
The questions from my aunts and uncles went something like, 'Why would you do this to our kids? They liked having Santa be real.' My parents were upset because their sisters and brothers were upset. I really had no answer to their questions, and didn't know why I had felt compelled to be the truth-teller in this particular situation. I began to feel bad for telling the truth.
My parents talked to me about the importance of people having hope and belief in the mystery of life. I asked questions like, 'But you're talking about Santa like he's God–giving out presents if we're good and punishing us if we aren't.' This tack didn't go over well, either.
It took years of living and 20 years of Sallie Mae loan payments for seminary training before I could begin to put the pieces together for this seemingly odd juxtaposition of God and Santa. Sometime I'll do a whole post or two about this quirkiness.
Would I do the same thing now 'for' my cousins, in the interest of freeing them from the bondage of Santa-ism? Probably, but I would ask them if they wanted to know this info before I told them.
FLASH: Ok, so in the interest of disclosure: I could be judging the whole Santa thing incorrectly. There may be a Santa, so you may want to be good* for all the wrong reasons. However, for the record, putting those silly blow up Santas in your yards or on the roof won't get you any more presents. I wouldn't stoop to do a double-blind on that hypothesis, and might not tell you what I discovered unless you asked me. But, let's just say that what I know of Santa is that he thinks those plastic statues of him are ugly and he has trained Rudolph to avoid them.
*Maybe consider not equating 'being good' with health, wealth and happiness? That's just so Calvinistic and especially pietistic!
I'm guess I'm still standing on a box preaching, 'It's not that simple.' The difference between me at 54 and me at 8 is that I know I'm frequently wrong!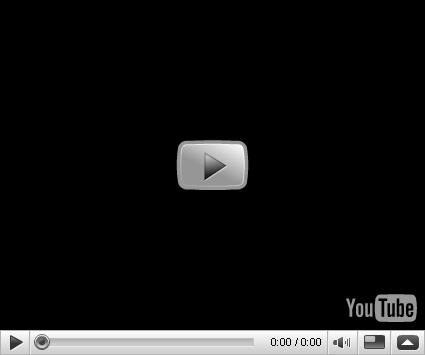 ";" mce_src="http://www.virtualteahouse.com/blogs/beth/WindowsLiveWriter/Justdoingmypart_13232/videoa93e7373cefe.jpg" galleryimg="no">
Here's Bruce to tell you about watching out…cuz Santa Claus is coming to town. For some reason I believe Bruce.
Happy Holidays…the hosts at the Virtual Tea House hope you stay warm, connected, and know that no matter what, you , along with the Christ child and billions of other sentient beings, are love incarnate!
]]>
timeline
have your say
Add your comment below, or
trackback
from your own site.
Subscribe to these comments.
Be nice. Keep it clean. Stay on topic. No spam.
You can use these tags:
<a href="" title=""> <abbr title=""> <acronym title=""> <b> <blockquote cite=""> <cite> <code> <del datetime=""> <em> <i> <q cite=""> <strike> <strong>