Warning
: Illegal string offset 'status_txt' in
/home/virtu151/public_html/wp-content/plugins/share-and-follow/share-and-follow.php
on line
1168
Warning
: Illegal string offset 'status_txt' in
/home/virtu151/public_html/wp-content/plugins/share-and-follow/share-and-follow.php
on line
1168
Warning
: Illegal string offset 'status_txt' in
/home/virtu151/public_html/wp-content/plugins/share-and-follow/share-and-follow.php
on line
1168
Warning
: Illegal string offset 'status_txt' in
/home/virtu151/public_html/wp-content/plugins/share-and-follow/share-and-follow.php
on line
1168
Warning
: Illegal string offset 'status_txt' in
/home/virtu151/public_html/wp-content/plugins/share-and-follow/share-and-follow.php
on line
1168
Warning
: Illegal string offset 'status_txt' in
/home/virtu151/public_html/wp-content/plugins/share-and-follow/share-and-follow.php
on line
1168
Warning
: Illegal string offset 'status_txt' in
/home/virtu151/public_html/wp-content/plugins/share-and-follow/share-and-follow.php
on line
1168
Warning
: Illegal string offset 'status_txt' in
/home/virtu151/public_html/wp-content/plugins/share-and-follow/share-and-follow.php
on line
1168
<![CDATA[
This is not to be confused with 'who's yo' mama?' although there may be similarities. As we develop a blogroll for the Virtual Tea House, wanted to start with who I currently aggregate and move outward in concentric circles.

oops that's an eggroll not a blogroll. I'll get this right yet.
I realized this week that many faithful users of the internet don't use an aggregator to keep them in touch with the sites that they are connecting to. I'm no pro at this, but right now I'm using Netvibes as a web-based aggregator, and FeedDemon as a rich-client aggregator. Google Reader, My Yahoo, and Pageflakes are other popular examples of the former, and RSS Bandit is another popular example of the latter.
Netvibes is the opening page when I go to the internet. On it there's lots of general info that is set to feed info for my specific locale, including the weather in Bend, Oregon, a to-do list, wikipedia, an image search, my Facebook feed, daily moon phases, etc. And then there are the tab feeds. That's where, through the RSS feeds or ATOM syndication of these sites, I can tell when there is a new post or new information on each site that I have chosen to aggregate.
On the Netvibes feed, a number shows up if there's a new post, and I can click on the site and it will open. I can then click on the number after I've read the feed to show that I've read it so I know when there's a new feed. Sometimes if I'm having a lazy week, there will be 3 or more posts on the feed that I haven't read or attended to. Bad me. Maybe happy me. Depends on the week.
Here are the sites/writers being followed (it sounds a little like stalking doesn't it!) on my aggregator-du-jour (Netvibes):
Life, as it is:
Newspapers: The New York Times and my local paper, Bend Bulletin. I also have the NYT headlines delivered to my email address.
General:
Poetry:
Social/spiritual intersections and creativity:
Mythology and imagery:
Religious/Political/Social:
Living more simply and sanely:
Personal sites I like, and don't aggregate, but read regularly:

If you have an aggregator, and you're so inclined, you can add the Virtual Tea House to it here. Thanks!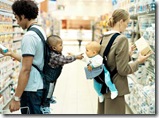 If you'd like to have any of the blog posts from the Virtual Tea House come directly to your email, follow the instructions below:
For Bill Ellis's posts, click here.
For Rosemerry Wahtola Trommer's posts, click here.
For Michelle Meech's posts, click here.
For Holly Holbrooks' posts, click here.
For Krayna Castelbaum's Poem of the Month posts, click here.
For Rita Clagett's posts, click here.
For Beth Patterson's posts, click here.
If you need help figuring out how to use an aggregator, let me know–I'll connect with you and see if we can figure it out together. Bet we can.
NOW…what are your favorite sites: ones that inspire, challenge and enliven you? What are sites that the readers of Virtual Tea House might want to add to their list of 'friends in the ether-zones'?
Happy Sunday–
Beth, VTH Host
]]>