Warning
: Illegal string offset 'status_txt' in
/home/virtu151/public_html/wp-content/plugins/share-and-follow/share-and-follow.php
on line
1168
Warning
: Illegal string offset 'status_txt' in
/home/virtu151/public_html/wp-content/plugins/share-and-follow/share-and-follow.php
on line
1168
Warning
: Illegal string offset 'status_txt' in
/home/virtu151/public_html/wp-content/plugins/share-and-follow/share-and-follow.php
on line
1168
Warning
: Illegal string offset 'status_txt' in
/home/virtu151/public_html/wp-content/plugins/share-and-follow/share-and-follow.php
on line
1168
Warning
: Illegal string offset 'status_txt' in
/home/virtu151/public_html/wp-content/plugins/share-and-follow/share-and-follow.php
on line
1168
Warning
: Illegal string offset 'status_txt' in
/home/virtu151/public_html/wp-content/plugins/share-and-follow/share-and-follow.php
on line
1168
Warning
: Illegal string offset 'status_txt' in
/home/virtu151/public_html/wp-content/plugins/share-and-follow/share-and-follow.php
on line
1168
Warning
: Illegal string offset 'status_txt' in
/home/virtu151/public_html/wp-content/plugins/share-and-follow/share-and-follow.php
on line
1168
<![CDATA[
The 'Where's Home?' writing contest/exercise has been so much fun. I've gotten entries from people all over the continent–and one from across the waters. Some have been pithy, some complex. Some have illustrations or photos and many didn't and our imaginations can fill in the blanks.
It's really hard to say who THE winner is–as everyone who read the invitation to participate, all those who actually did participate, and then all those who will read the entries as they come out into the world–all are winners–if we did even a smidgeon of the work of thinking and feeling our way towards home.
And so I'm taking out a small business loan to buy heirloom wildflowers for the Winner(s) (just kidding). I want to, and just may,send each person who entered some seeds as a token of appreciation and a metaphor for their continuing pilgrimage. Each one touched my heart in a particular way, and opened me to the writer's sense of home through visual, auditory and kinesthetic experiences.
That being said, some touched me more deeply than others. I'm owning my subjectivity here. But you as readers will, through the next 10 days or so, get to read all the entries and see if my subjectivity was off in left-field) sitting just outside the wildflower patch, having a picnic.
To kick us off–2 minimalists. Even though these are not winners with a capital W, and I don't think these 2 friends of mine ever thought that their little one-liner emails would be considered entries–nor their voices necessarily of any importance (!!), I entered them! It's a friend's prerogative and I thought you all would enjoy their brevity and clarity..
First, from my friend Pat M. who lives in North Carolina and is one of the most profound, quiet, welcoming presences I've ever had the privilege to encounter. The hundreds of hospice patients she has cared for in their homes, nursing homes, inpatient units and hospitals have had the feeling and sense of security and 'home' brought to them in the form of an extraordinary nurse. Her one line in response to the email about entering the contest:
Oh my, home is right inside our hearts and we share it with all living things.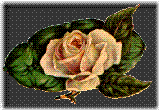 And second, an 'entry' from my friend Margie L. who takes care of every one who comes into her sphere of care with an amazing sense of love and honoring. Margie anticipates her friends' needs before they even know they have one. For example, one time she brought me one of those fake stone key hiding spots and left it on my front porch because she had overheard me telling another friend about where I'd hid my house key–like 'over the this and under the that and hope you can find it' kind of description. Without even letting on that she realized that I needed one of those key thingys, she went and found one, in her busy life, and left it without a note, and I had to figure out who gifted it to me. It really wasn't too hard a guess. Here's Margie's one line response to the invitation:
It's what the bee says as he returns to the hive.
So we're off and running. More to come–look each day for an entry or two. The big, final winners with a capital W will come close to the end.
]]>