Warning
: Illegal string offset 'status_txt' in
/home/virtu151/public_html/wp-content/plugins/share-and-follow/share-and-follow.php
on line
1168
Warning
: Illegal string offset 'status_txt' in
/home/virtu151/public_html/wp-content/plugins/share-and-follow/share-and-follow.php
on line
1168
Warning
: Illegal string offset 'status_txt' in
/home/virtu151/public_html/wp-content/plugins/share-and-follow/share-and-follow.php
on line
1168
Warning
: Illegal string offset 'status_txt' in
/home/virtu151/public_html/wp-content/plugins/share-and-follow/share-and-follow.php
on line
1168
Warning
: Illegal string offset 'status_txt' in
/home/virtu151/public_html/wp-content/plugins/share-and-follow/share-and-follow.php
on line
1168
Warning
: Illegal string offset 'status_txt' in
/home/virtu151/public_html/wp-content/plugins/share-and-follow/share-and-follow.php
on line
1168
Warning
: Illegal string offset 'status_txt' in
/home/virtu151/public_html/wp-content/plugins/share-and-follow/share-and-follow.php
on line
1168
Warning
: Illegal string offset 'status_txt' in
/home/virtu151/public_html/wp-content/plugins/share-and-follow/share-and-follow.php
on line
1168
About 13 years ago I had a dream that I will live-into for the rest of my life.
In the dream, I'm part of the life of a retreat center or monastery of some sort. The center is on an island and on top of a large plateau or mountain with ocean surrounding. I can remember walking to the edge and looking downward and outward and feeling an unbounded spaciousness. I also remember looking intently at a prayer rug–maybe Tibetan in origin–in a cool and shaded walkway inside the center and actually seeing the colors and patterns as if for the first time, and being totally engrossed for an unmeasured amount of time by the beauty of the rug.
My 'job' was to sit with people without talking, until they laughed. I wore some kind of ceremonial garment–light yellow maybe or white. I sat on pillows and was pretty ancient-of-days. I sat with people who visited the center or monastery and would open to them, as they sat in front of me on their own pillows. Their job was to bring their worn out, tired, drama-filled life to this moment and be full of whatever they were full of. In the sitting, I don't remember doing anything–I was just being with them and allowing them to experience themselves in a broader perspective by my lack of willingness to keep them in boxes: crazy, insane, broken, defended, exhausted. Whatever box they thought they were in–even a happy one–my job was to ground it and expand it. We allowed each other to empty ourselves of guilt from past moments, expectations of the present moment, and of straining towards the next moment.
The only 'rule': no words could be exchanged. And from that simple place, deep rolling laughter would eventually bubble up like an artesian well for both of us. Sometimes it was days before this happened.
I woke from the dream startled by the clarity of the messages for my current and future self.
I didn't know this when I had the dream, but I am an enneatype 7 on the enneagram. As I have learned a little about this honorable spiritual psychology in the past 5 years, it has opened to me the hole-in-the-soul of the 7 as well as the grace of the 7. These are polarities, of course. The hole: tending to trivialize my life because of fears of commitment and duty. The grace of the 7: the ability to experience and share the exquisite joy at the heart of the universe.
So the inner work that I have done up to this point in my life has been around allowing myself to be transformed of my need to run when confronted with problems or issues that threaten to overwhelm. To allow myself to be needy. To release being the seeker and allow being the finder. I find that as I stand, open-hearted to the world, with my feet planted on the earth, all manner of strengths and abilities come to me that don't lock me into a way of doing or being, and the freedom that I thought I needed at an earlier part of me now just 'is'.
I have spent almost my entire career in non-profit work, mostly with hospice and currently in child advocacy. Now in my early 50′s, the once silent pull to move to another, less-hectic, more spacious way of living has turned into a cacophony. Whatever the drive was to 'do-for' is painlessly being replaced by a longing to be-with.
Be-with my partner. Be-with my plants and garden. Be-with my friends. Be-with my dog. Be-with my beloved communities. Be-with my website and all that brings. Moving through my days with a rhythm that is my own.
I have the capacity and desire to be-with all the above (partner, garden, human-friends, animal-friends, community, etc) in a new way. Without trauma or confusion this way is being unearthed and explored, one step at a time.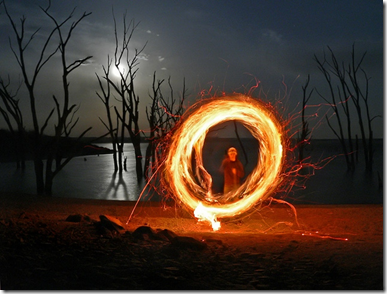 And…I need to make a living, as non-profit wages don't tend to foster large nest-eggs. Here's the outline for the next few years, written with a left brain bullet-style but will be implemented with right brain non-linearity:
take the practicum training to become a spiritual director. I have all the background and theory. I just have never finished the loop. Do I think I can make a living at doing this? No, but it will be part of the 'make-over' and it will lend me valuable insight into the world through the eyes of those who ask me to walk beside them.
keep writing, connecting. There may be a book in here someplace.
do more teaching and presenting
find a creative, non-intrusive way to have the website I host bring revenue
continue to walk the path of fire keeper and initiate in the Sacred Fire Community to help us all find the joy of real community
So in the working out of this re-structuring of my psyche to fit the wisdom of my heart, the images of the dream stay tuned and focused. Is that dream/wisdom figure an actual representation of a future me? Or is it,that the dream metaphor taking shape in a totally different way to the same effect? That effect is for me to 'teach what I most need to learn':
Love our wild and precious lives. Nothing and no one, including one's self of course, is worth squandering. Notice everything. The mystery is far deeper and broader and wider than we can imagine–but go ahead and keep imagining. Life finds a way.
I love the image of that old wise woman laughing and cracking up with the endless parade of once-perplexed and now-free friends. I am slowly but surely be-coming her.