Warning
: Illegal string offset 'status_txt' in
/home/virtu151/public_html/wp-content/plugins/share-and-follow/share-and-follow.php
on line
1168
Warning
: Illegal string offset 'status_txt' in
/home/virtu151/public_html/wp-content/plugins/share-and-follow/share-and-follow.php
on line
1168
Warning
: Illegal string offset 'status_txt' in
/home/virtu151/public_html/wp-content/plugins/share-and-follow/share-and-follow.php
on line
1168
Warning
: Illegal string offset 'status_txt' in
/home/virtu151/public_html/wp-content/plugins/share-and-follow/share-and-follow.php
on line
1168
Warning
: Illegal string offset 'status_txt' in
/home/virtu151/public_html/wp-content/plugins/share-and-follow/share-and-follow.php
on line
1168
Warning
: Illegal string offset 'status_txt' in
/home/virtu151/public_html/wp-content/plugins/share-and-follow/share-and-follow.php
on line
1168
Warning
: Illegal string offset 'status_txt' in
/home/virtu151/public_html/wp-content/plugins/share-and-follow/share-and-follow.php
on line
1168
Warning
: Illegal string offset 'status_txt' in
/home/virtu151/public_html/wp-content/plugins/share-and-follow/share-and-follow.php
on line
1168
<![CDATA[
Second in the series, "Hi Honey, I'm Home" as part of the 'Where's Home' contest.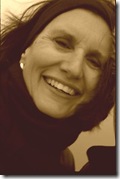 I had the honor of helping present Toni Ryan, Executive Director of Saving Grace (formerly COBRA: Central Oregon Battering and Rape Alliance) the 2008 Crime Victims Assistance Network (CVAN) Community Service Provider Award last night in Newport, Oregon. Toni has provided the leadership over the last 13 years as executive director of this vital community service to grow it in sustainable and organic ways to meet community needs. Toni has the respect of her staff, board, community partners, funders, policy makers and the 30,000 women and families that the Saving Grace programs have served.
I've met Toni several times in social settings, as we share some good friends. I've always admired her grace, beauty, humor and sweetness of spirit. But I've not known her, really seen her. We decided to travel together to the CVAN Conference on the Oregon coast (oh drat, have to stay on the ocean again…) so that Toni could receive this award from her peers. Toni is retiring from her job as of November 2008. She has been doing succession planning for over a year with her board and staff, so that this transition appears that it will be seamless and strong. This is what would be expected of Toni…whose grace in all she does is marked.
But this is not the story of this post. The story is about how Toni is making her life ever more intentional.

Toni's taking a big step in to the unknown, leaving her secure job and family based in Central Oregon and is going to find her way through the world. She has recently found loving homes for her 2 dogs. She is selling her home and putting her belongings in storage. She may give her car away…and she's off! Preparing and training herself to become a tour guide, Toni's going to travel the world–especially Asia and Africa. She feels that as she travels she will find the next organization or movement that she wants to commit to–wherever it may be in the world. It may well be some sorts of advocacy or victims rights work. But it may be something in the humanities or arts…Toni plays the mandolin and guitar and is looking forward to returning to Europe, where she spent 10 years as a teenager and young adult and become involved in the music scene there.
Toni has the gift of being a friend and advocate to everyone she meets. She is a grounded spiritual seeker–and my sense is that she is ready to be 'a finder' as well.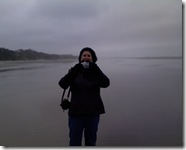 In our conversations about her choice to form the next chapter of her life so clearly, her questions about finding companionship and depth of experience after she leaves the comfort of 'home' brought a smile to me. She exudes these qualities–all she needs to do is sit and have tea with another person, regardless of where they live in the world, and she'll have a new friend.
Toni's spiritual pilgrimage to connect with 'the other' is inspiring and sweet. She sincerely is yearning to befriend that other–both inside and outside herself.
Toni's been invited to blog her pilgrimage here on the Virtual Tea House, and I hope she will do so. We can call it something like 'Where's Toni now?' or "Cafeology Perfected" as Toni loves tea houses! Even if she doesn't blog, I will post info on the VTH concerning her adventures. For sure, I hope she submits her thoughts on 'where's home'…as she's leading us into a new way of understanding what home really is. She is giving site fidelity a new twist!
I feel blessed. On this mini-pilgrimage to the coast of Oregon to receive an award for her years of committed service to victims, Toni and I found a heart connection that will reach around the world.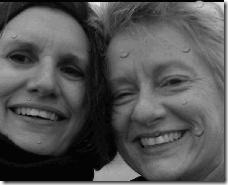 Beth, VTH Host
]]>