Warning
: Illegal string offset 'status_txt' in
/home/virtu151/public_html/wp-content/plugins/share-and-follow/share-and-follow.php
on line
1168
Warning
: Illegal string offset 'status_txt' in
/home/virtu151/public_html/wp-content/plugins/share-and-follow/share-and-follow.php
on line
1168
Warning
: Illegal string offset 'status_txt' in
/home/virtu151/public_html/wp-content/plugins/share-and-follow/share-and-follow.php
on line
1168
Warning
: Illegal string offset 'status_txt' in
/home/virtu151/public_html/wp-content/plugins/share-and-follow/share-and-follow.php
on line
1168
Warning
: Illegal string offset 'status_txt' in
/home/virtu151/public_html/wp-content/plugins/share-and-follow/share-and-follow.php
on line
1168
Warning
: Illegal string offset 'status_txt' in
/home/virtu151/public_html/wp-content/plugins/share-and-follow/share-and-follow.php
on line
1168
Warning
: Illegal string offset 'status_txt' in
/home/virtu151/public_html/wp-content/plugins/share-and-follow/share-and-follow.php
on line
1168
Warning
: Illegal string offset 'status_txt' in
/home/virtu151/public_html/wp-content/plugins/share-and-follow/share-and-follow.php
on line
1168
<![CDATA[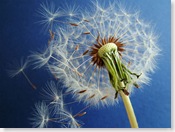 We had a bizarre happening today, March 19, 2008. Our good friend, Jack Kennedy, spiritual director, teacher of Ignatian spirituality and much-loved human being from Portland, Oregon was proclaimed both dead and then miraculously alive all in one day. As Jack is one of my mentors for the concept of engaged spirituality, I was curious about how he'd accomplished this.
Here's how Jack's pre-Easter, pre-emptive Phoenix routine came down.
Tonight when I got home from work there was an email from a mutual friend, Gabrielle, saying that Jack had died suddenly from complications after surgery. While Jack has had some health challenges, this news was a shock. I immediately called Gab and she told me that an otherwise reliable source (her sister!) had said that she'd called Jack's office today and was told that he'd died. Not a lot of details, other than that a memorial service for Jack has been planned for April 8th at a local Fitness Center. (I remember thinking that this didn't surprise me as a regular church probably couldn't hold all the people who would want to come.)
I felt horribly guilty and sad. I'd just been in Portland last week for a 7 day group facilitation training around Sitting in the Fire through the Process Work Institute (see the recent post 'At Play in the Heart of the Matter'). Although I'd emailed Jack and Jean to let them know I'd be in town and wanted to connect, I hadn't called while I was there…oh, my bad, as they say.
Gabrielle has known Jack for 14 years, since she they both lived in Spokane, Jack as a Jesuit priest. I've only known him for 4.5 years, but I've spent deep times of engaged prayer and connection in spiritual direction sessions with him, and have had delightful social times with him as well. Gab and I talked about how we both love him–his zaniness, deep humanity, profanity and profundity, and his Jack-ness. We talked about the email she'd sent out and the phone calls to others in the Central Oregon community, with whom Jack is very connected. I was thinking that Andy and I would want to take the day off and go to his memorial, even knowing that there would be a cast of thousands, as Jack is connected into many communities.
When I got home from walking around the block trying to get my mind around this great loss, I thought I'd call some close friends who are also friends of Jack and grieve a little with them. But first, I'd take the chance to call Jean, Jack's wife. (Jack left the Catholic priesthood years ago, but is more priest to many of us than if he still wore the vestments.) I figured she'd not answer the phone and I'd just leave a message offering my love and sorrow and reaching in to her. But she answered the phone. Here's how the conversation went.
"Hi Jean, it's Beth Patterson."
"OH, Beth–it's delightful to hear from you! How are you?" (While Jean is always a very gracious person, her phone affect was not in line with a typical brand-new widow's…and I'm a tad stunned at her bounciness and the zest in her voice. A thought flits by, "I wonder if that stinker Jack has played an early April Fool's joke on us?" I have a momentary brain melt of how to proceed.)
"It's…nice…to talk with you too, Jean. How are YOU?" (with stammering solicitousness in my voice)
"GOOD!! It's great to hear from you!" (Now I'm really at a loss.)
"Is it true what I've just heard, Jean?"
She laughs a bit nervously, "Well, what did you hear?"
I stammer out…"That Jack is no longer with us?" She starts to laugh and laugh–and says over her shoulder–"No, he's standing right here behind me. Jack, Beth's wondering if you're dead!"
This was,of course, the first time Jean had heard that Jack was dead.
We started laughing and babbling, my relief being huge. By this time Andy has sort of figured out what's happening by listening to my cackling on this end of the conversation, and he's in stitches too. Jean says there's an even odder coincidence…she's a chaplain at a Portland hospital and there was a patient there, named Jack Kennedy, who died yesterday. We figure out that somehow their identities got confused by Gab's sister. We are both stunned, laughing. She puts Jack on the phone and Jack and I have a hay-day with this situation. He's making jokes about it, saying that he'd meant to pull this trick off for Easter, but we'd caught him at it….etc. We laugh and laugh, and then he got off the phone so he could call Gabrielle and let her know so that the two of them could do rumor control. It turns out that Gabrielle's sister had called the wrong (now deceased!) Jack Kennedy's office…
In the hilarity of it, Jack said something like 'well, I hope they don't have a service planned for me.' The truth is, I WOULD love to have a 'wake' for you, Jack…while you are here to enjoy it!
Here's some things if we had such a service that I'd like to say about Jack, without his permission, of course:
The way you live your life has altered the way I experience my humanity–you've helped me honor and cherish it, instead of wishing I could be more or less of anything other than what I am.
Your absolutely irreverent, bawdy and off-color sense of humor reminds me not to take myself or any false ideas of propriety seriously.
You've encouraged that deeply religious part of me that rebels against a God that doesn't include absolutely everything…it ALL belongs.
You've made me laugh until I lose bladder control more times than probably anyone else on the planet. How the hell do you do that? I think it's your slightly whacked view of the pickle that we all THINK we live in…
You've helped me see deeper meaning in my waking dreams and sleeping dreams than I could have ever done without your reflection and active participation in exploring them.
You've helped me own my idiosyncrasies and eccentricities as you've owned your own.
You've helped deepen my determination to do what small part is mine to do to save energy and water; recycle, etc.
Your commitment to the disenfranchised in our world has inspired me, and many others, to always be looking for ways to enfranchise the homeless, differently-abled, poor of spirit, and all others. And to enfranchise the disowned parts of me, too.
Your friendship is cherished by so many–what's up with that, Jack?! Must be your humility, humor, honesty, intelligence and humanity…you're what we all want to be when we grow up!
So, here's a quote from the already infamous email from Gabrielle. The quote was intended by her to be a 'roadmap through our loss and grief' but stands as true tribute to Jack's living his life with his ear to the heart of God:
"Our lives are a project that we are always co-creating with God, brick by brick, and the best skill we can bring to this labor is discernment – listening for God's voice in our lives, in our prayer, in all our feelings or "movements"— even the difficult ones like anger, or sadness." — Jack Kennedy
Just for the record, I'm giving Jack his roses while he's very much alive.
This little episode is really a hell of an (im)mortality plan, Jack…
There are so many Jack stories…if any of you want to add some stories or words of appreciation to mine as a living tribute to our friend Jack that would be delightful!
Note: You have to join the site to be able to add comments.
]]>