Warning
: Illegal string offset 'status_txt' in
/home/virtu151/public_html/wp-content/plugins/share-and-follow/share-and-follow.php
on line
1168
Warning
: Illegal string offset 'status_txt' in
/home/virtu151/public_html/wp-content/plugins/share-and-follow/share-and-follow.php
on line
1168
Warning
: Illegal string offset 'status_txt' in
/home/virtu151/public_html/wp-content/plugins/share-and-follow/share-and-follow.php
on line
1168
Warning
: Illegal string offset 'status_txt' in
/home/virtu151/public_html/wp-content/plugins/share-and-follow/share-and-follow.php
on line
1168
Warning
: Illegal string offset 'status_txt' in
/home/virtu151/public_html/wp-content/plugins/share-and-follow/share-and-follow.php
on line
1168
Warning
: Illegal string offset 'status_txt' in
/home/virtu151/public_html/wp-content/plugins/share-and-follow/share-and-follow.php
on line
1168
Warning
: Illegal string offset 'status_txt' in
/home/virtu151/public_html/wp-content/plugins/share-and-follow/share-and-follow.php
on line
1168
Warning
: Illegal string offset 'status_txt' in
/home/virtu151/public_html/wp-content/plugins/share-and-follow/share-and-follow.php
on line
1168
<![CDATA[
"Where there's tea, there's hope." Had to be one of our Brit friends who quipped this, yes?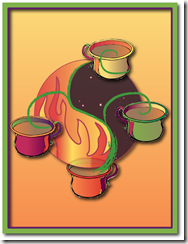 Tea for Two…2008! Can it be that it was a year ago that we jumped-started this website with the Tea for Two…Million campaign? Well, so, you are invited to a global tea party! Please join friends located around the world on the vernal equinox for a cup of tea.
March 20th, 2008 at 20:00 GMT (4pm EST / 1pm PST)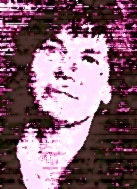 On March 20, 1986, Jamien Morehouse started a tradition by sending packages of tea to 100 of her women friends, inviting them to sit with a companion for a cup of tea . Her invitation started a quiet movement. In 1993 on reflection about the tradition, Jamien noted, "By drinking tea together, I believe we may solve some of the greatest problems in the world."
Even though Jamien Morehouse died in 1999 at the age of 48, the invitation lives on:
Please have a cup of tea with a friend (or someone who is not yet one!) and invite your friends around the world to do the same on March 20th 4pm EST/20:00 GMT, 2008 and each year following. Let's see what community we can create by way of understanding, common-sense and humility!
Creating heart-connection with friends in the context of spring (or autumn for our friends down under)….ahhh! By connecting through the unfathomable ways of the heart we trust this ceremony will help us creatively address the issues that we face as individuals, as local communities, and as a global community.
Connect with others from around the world through this simple, timeless ceremony. Listening and sharing from our hearts…one cup of tea…and one choice… at a time!
]]>