Warning
: Illegal string offset 'status_txt' in
/home/virtu151/public_html/wp-content/plugins/share-and-follow/share-and-follow.php
on line
1168
Warning
: Illegal string offset 'status_txt' in
/home/virtu151/public_html/wp-content/plugins/share-and-follow/share-and-follow.php
on line
1168
Warning
: Illegal string offset 'status_txt' in
/home/virtu151/public_html/wp-content/plugins/share-and-follow/share-and-follow.php
on line
1168
Warning
: Illegal string offset 'status_txt' in
/home/virtu151/public_html/wp-content/plugins/share-and-follow/share-and-follow.php
on line
1168
Warning
: Illegal string offset 'status_txt' in
/home/virtu151/public_html/wp-content/plugins/share-and-follow/share-and-follow.php
on line
1168
Warning
: Illegal string offset 'status_txt' in
/home/virtu151/public_html/wp-content/plugins/share-and-follow/share-and-follow.php
on line
1168
Warning
: Illegal string offset 'status_txt' in
/home/virtu151/public_html/wp-content/plugins/share-and-follow/share-and-follow.php
on line
1168
Warning
: Illegal string offset 'status_txt' in
/home/virtu151/public_html/wp-content/plugins/share-and-follow/share-and-follow.php
on line
1168
<![CDATA[
Subtitle: Can I return these new spectacles if they make me too peaceful, joyful and contented?
A few years ago I had a dream that rocked my world and will stay with me for the rest of my life. Here it is in a nutshell:
Summer 2002
Title of dream: Perfect Vision
I need glasses. I call the eye doctor's office and say to the receptionist, "I need to be seen today." She says, "That is highly irregular, you need to wait for an appointment, etc." I say, "That is all well and good, but I need to be seen today." So she somehow gets me an appointment. I sit in the waiting room. The optometrist/ophthalmologist comes out into the waiting room, pulls up a chair directly facing me. He is bald and very kind. He looks directly into my eyes, without distraction or defense for a long time.
Somehow I know that this is my vision exam and 'I've been seen'. The eye doctor then goes into the back of the office and comes out with the ugliest pair of glasses I've ever seen! I don't want to be ungrateful, so I put them on, and I can see everything perfectly—not just my bodily vision, but my spiritual sight—I see everyone's beauty and perfection. I even see the receptionist's great beauty, and I'd been feeling pretty grumpy with her before the glasses. Then I glance sideways at myself in a mirror, and I'm stunned to not see any of my imperfections, weaknesses, flaws. I take the glasses off–they are too much for me. I write the name of them on my hand (as if the doctor wouldn't give the name/prescription to me if I asked!) and give them back. He just smiles sweetly at me and takes them. I know that I'm not ready for them yet.
I've done a lot of work with this dream, and the Doctor in this dream works with me each day of my life. He is very kind and gives me all the opportunities I need to make a new choice. I'm resistant, but persistant.
So when a friend sent me this YouTube video this morning, I started to cry. Here you go…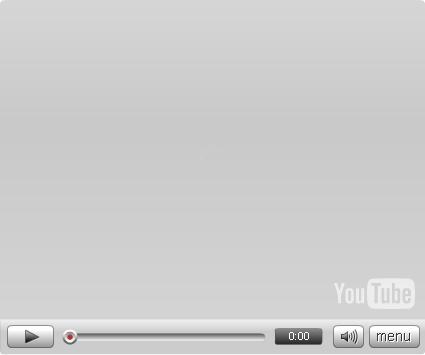 ";" mce_src="http://www.virtualteahouse.com/blogs/beth/WindowsLiveWriter/Weallneedsomeofthesekindofeyeware_751E/video35a9d142f5ff.jpg" galleryimg="no">
]]>
timeline
7 Comments
On 03.25.08 Anonymous wrote these pithy words:

PingBack from http://itakeoffthemask.com/blogcarnival/a-different-prayer-blog-carnival-march-25-2008/

On 04.30.08 Anonymous wrote these pithy words:

So on a post last week, "The Dog's in Heaven and the Cat's in Jail", (which many of you liked–thanks

On 09.02.08 Anonymous wrote these pithy words:

'Happiness is not a state to arrive at, but rather a manner of traveling'–Samuel Johnson This post is

On 09.02.08 Anonymous wrote these pithy words:

If I could see with the eyes of love Nothing could be a spectacle. Nothing could be outside the circle.

On 12.17.09 Anonymous wrote these pithy words:

When I was about three or maybe four, my Uncle Francis on some kind of leave from the state mental hospital,

On 02.22.10 Anonymous wrote these pithy words:

  Ok.  So there's all these words and characters (some noble, some not) in the Bible, but for

On 05.08.10 Anonymous wrote these pithy words:

  Last week I had an eye examination, first one in over two years.  Good news: my eyesight
have your say
Add your comment below, or
trackback
from your own site.
Subscribe to these comments.
Be nice. Keep it clean. Stay on topic. No spam.
You can use these tags:
<a href="" title=""> <abbr title=""> <acronym title=""> <b> <blockquote cite=""> <cite> <code> <del datetime=""> <em> <i> <q cite=""> <strike> <strong>