Warning
: Illegal string offset 'status_txt' in
/home/virtu151/public_html/wp-content/plugins/share-and-follow/share-and-follow.php
on line
1168
Warning
: Illegal string offset 'status_txt' in
/home/virtu151/public_html/wp-content/plugins/share-and-follow/share-and-follow.php
on line
1168
Warning
: Illegal string offset 'status_txt' in
/home/virtu151/public_html/wp-content/plugins/share-and-follow/share-and-follow.php
on line
1168
Warning
: Illegal string offset 'status_txt' in
/home/virtu151/public_html/wp-content/plugins/share-and-follow/share-and-follow.php
on line
1168
Warning
: Illegal string offset 'status_txt' in
/home/virtu151/public_html/wp-content/plugins/share-and-follow/share-and-follow.php
on line
1168
Warning
: Illegal string offset 'status_txt' in
/home/virtu151/public_html/wp-content/plugins/share-and-follow/share-and-follow.php
on line
1168
Warning
: Illegal string offset 'status_txt' in
/home/virtu151/public_html/wp-content/plugins/share-and-follow/share-and-follow.php
on line
1168
Warning
: Illegal string offset 'status_txt' in
/home/virtu151/public_html/wp-content/plugins/share-and-follow/share-and-follow.php
on line
1168
<![CDATA[
"Abu Yazid made his periodic journey to purchase supplies at the bazaar in the city of Hamadhan–a distance of several hundred miles. When he returned home, he discovered a colony of ants in the cardamon seeds. He carefully packed up the seeds again and walked back across the desert to the merchant from whom he had bought them. His intent was not to exchange the seeds but to return the ants to their home." - Sufi legend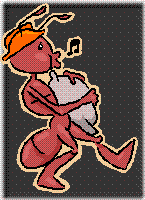 What a heart-opening story this is, as are so many of the stories and posts on the Virtual Tea House. Site-fidelity is what this website is about…finding roots and 'home' whereever we are–which is more possible now than ever before with connections such as this and many other fine websites provide.
Somehow when I read this little vignette, I was reminded that we opened the Virtual Tea House for business in February 2007–just before WomenSpeak2007 in San Antonio in March. My first blog was in March, but I'm going to celebrate the Virtual Tea House's First Birthday today!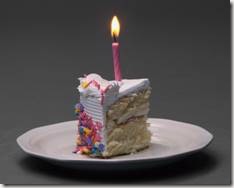 So here's to one year of writing, reading, exploring, thinking, having fun with this 'thang'. I'm just now feeling the need to reach out even more, and finding ways to do so (see the post on hosting a monthly Blog Carnival on Engaged Spirituality).
We have been blessed with the heart and expression of some amazing regular bloggers: Michelle Meech, Bill Ellis, Maria Wattier, Rita C, Rosemerry Wahtola Trommer, and our newest blogger, Holly Holbrooks. We also have guest bloggers who add perspective and grace. The Virtual Tea House is averaging over 600 visits per day, with the average amount of time spent by visitors being about 10 minutes–that's an amazing amount of time in our hurried, ADHD world! Thank you for taking the time to put your feet up and drink a cup of virtual tea with the site.
We've loved hearing from you! We've laughed at some of what you have written. We've cried at some of the stories you have posted. It's been a delightful, engaging 'cup of tea'!
We're getting ready to upgrade to a different version of Community Server that will make it easier for you to to post comments, share resources, etc. So one morning, when you least expect it, you'll wake up to a new look on the Virtual Tea House! We hope that we'll entice you to spend even more time here, post more of your stories and comments, feel the warmth of the shared stove of our virtual community!
How about taking the first polls affiliated with the Virtual Tea House, as our birthday present? Poll: Which causes you more resistance? AND/OR What are you planning to do with the federal 'rebate' check?
Happy birthday to the Virtual Tea House community!
Beth, VTH Host
]]>