Warning
: Illegal string offset 'status_txt' in
/home/virtu151/public_html/wp-content/plugins/share-and-follow/share-and-follow.php
on line
1168
Warning
: Illegal string offset 'status_txt' in
/home/virtu151/public_html/wp-content/plugins/share-and-follow/share-and-follow.php
on line
1168
Warning
: Illegal string offset 'status_txt' in
/home/virtu151/public_html/wp-content/plugins/share-and-follow/share-and-follow.php
on line
1168
Warning
: Illegal string offset 'status_txt' in
/home/virtu151/public_html/wp-content/plugins/share-and-follow/share-and-follow.php
on line
1168
Warning
: Illegal string offset 'status_txt' in
/home/virtu151/public_html/wp-content/plugins/share-and-follow/share-and-follow.php
on line
1168
Warning
: Illegal string offset 'status_txt' in
/home/virtu151/public_html/wp-content/plugins/share-and-follow/share-and-follow.php
on line
1168
Warning
: Illegal string offset 'status_txt' in
/home/virtu151/public_html/wp-content/plugins/share-and-follow/share-and-follow.php
on line
1168
Warning
: Illegal string offset 'status_txt' in
/home/virtu151/public_html/wp-content/plugins/share-and-follow/share-and-follow.php
on line
1168
<![CDATA[
Trekking in India and Nepal with Bill Wilson from Montrose, CO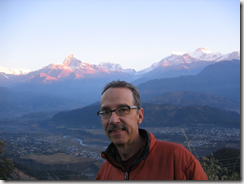 Bill is an accomplished potter and a soulful spiritual seeker. We met while both in service for hospice, and fell into spiritual friendship…Bill's been a spiritual mentor and mirror for me for 12 years. It was an honor being a (virtual) part of his pilgrimage.
Bill sent me the photos in this journal, but I inserted them so they may not be in the right places, and I'm pretty sure they are not in the right sequence! Many pardons–hope you enjoy their liveliness though! If you run your mouse over the pictures, you can see their labels.
Link to Bill Wilson Pottery
Beth, VTH Host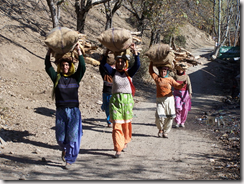 From: bill@montrose.net [mailto:bill@montrose.net]
Sent: Wednesday, October 24, 2007 10:01 AM
Subject: out and about
Hello All,
I finished the retreat a few days ago and then went out to dinner with about half of the group from the retreat. There were about 30 people who took the course and I think that I was the oldest one in the group. Most of them were in their 20s or 30s and were from all over the world. The course was taught in English and was full of very wonderful teachings. As I have said to other so much to learn and so little time. This course has opened me up to the moment and taking full advantage of that moment. So interesting to have to travel around the world to learn how to be with one self.
I am off to go to the library of the Dalai Lama's to receive even more teachings.
Susan M. and I are still hanging together for these teachings and we are both in good health. Laughing a lot and enjoying the experience. I am sure I could go on for quite a while but I need to run at this time.
This town of McLeod Ganj is very insulated from what most of you imagine when you think about India. Lots of westerners and most everyone speaks English or wants to learn.
Lots of walking up and down steep hills. I will send pictures when I have a chance.
Thinking of you all with love and compassion.
Bill
Dalai Lama's compound
From: bill@montrose.net [mailto:bill@montrose.net]
Sent: Sunday, November 04, 2007 1:45 AM
Subject: Srinagar
Hello everyone,
Have been in Kashmir for the last 8 days and what an experience! From small village and trekking with Susan M. to the last two days in Srinagar and staying on a house boat for the last two nights.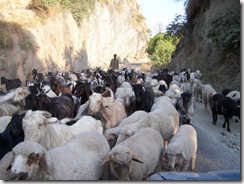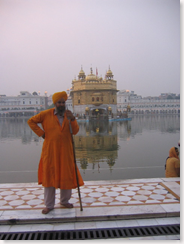 We had a wonderful day on a little covered boat a little bit like Venice but not quite the same. Lots of trash in the canals but everyone uses them to get around. It is a little cool staying on the water but not as polluted as on the streets. No motor boats are allowed on the lake which is good because there are 15,000 house boats on this lake and that would be lots of noise and oil on the lake. I still can't really believe that I am here in northern India. Yes, there are troops with machine guns but all is quite on the western front.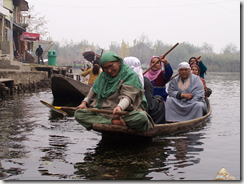 Susan and I return on to McLeod Ganj tomorrow and sign up for the Dalai Lama teachings that happen this Friday. We are so lucky if we get a chance to see him. He has been in and out and not much time for public teaching.
Then I will let you all know if we will go to Nepal on the 14th for 5 day teachings with Chokyi Nyima in Boudhnathe, Nepal. Yes, we are aware of what is happening in Nepal with the elections coming up on the 22nd. If we choose not to go we will be traveling just below Nepal and go to different Buddhist points of interest.
If all goes well I will get some pictures the next time I e-mail.
Have to go boat back to our room now.
With love and compassion,
Bill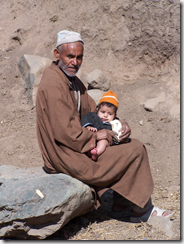 l
From: bill@montrose.net [mailto:bill@montrose.net]
Sent: Wednesday, November 14, 2007 6:21 AM
Subject: In Nepal
Hello from Nepal
Susan and I are staying at a wonderful place in Boudha just north east of Katmandu. The town square is built around a stupa and we are staying on the ground of the Temple right next door to the Monks, who are debating and chanting through out the day. The shechen guest house, www.shechenguesthouse.com.np, has this beautiful garden area and a great little restaurant. We will be attending 10 four-hour teachings by Chokyi Nyima, who is supposed to be an awesome teacher.
It is such a treat to be in Nepal after being in India for 5 weeks. It seems more friendly and a little bit slower pace.
Kurt and Tina's show (note: artists in Montrose, CO) is this week-end and I am so bummed that I can't be there to see all the new awesome work of those two great artists! So please and take a look for me and give me a report.
I will so miss having Art On Trout Road (note: excellent annual art show that Bill helped start in Montrose) this year and seeing all of those friendly faces. Oh well, I think I am in a pretty good place right now. Have fun all and I will keep you posted. Sorry no pictures. I will have a show sometime in January 08.
With all my love to all of you,
Happy Bill
From: bill@montrose.net [mailto:bill@montrose.net]
Sent: Tuesday, November 20, 2007 6:58 AM
Subject: More from Nepal
Hello friend and family,
We are half way through with the Buddhist Teaching from Chokyi Nyima and get one day off. Then another 5 days of teachings. We start at 9 am and usually sit in mediation for 45 minutes, take a 15 break then receive teaching for 2 hours or better. The last two days there have been classes offered in the afternoon from different teachings for about and hour and half.
During the first three afternoons Susan and I went to different small towns and temples outside of Katmandu that are very interesting to the eyes and nose and history.
What a awesome place on this planet. Katmandu is so much better than I ever imagined. Maybe it is because we are here in the fall when it is cool, not raining and no little biting flying bugs like there is in the spring. The valley it self it so beautiful and the people match it. Some one told me that Nepal is "India Lite" and I would so agree with that.
The first day I came to Katmandu I looked up Nirmal's (Nirmal owns and runs the Nepal restaurant in Montrose, CO) nephew here in Katmandu who was very helpful in many different ways. He helped me locate a battery charger for my camera and showed us around downtown. Anup is the nephew name and he is a very kind young man. He had to go back to work for his father at the appliance store and Susan and I went north to the more western tourist part of town and had dinner and shopped.
My time lately is writing and reading a lot when not in class which is a good thing.
I wish you all a very happy Turkey Day. I will be eating moe moes and maybe some great carrot soup. The food has been very good most of the time. Living with all these Buddhists I find myself eating more vegetables than normal which is also a good thing.
From this location on the planet I know I have so much to be thankful for back home.
Like smooth roads and good shocks, cleaner autos, warm buildings, hot water, clean public bath rooms, not having to share the same street/sidewalk with motorcycles, bikes, cars, people, trucks, buses, dogs, children, chickens, cows, people, tractors, motor bikes, people, holes (that you can twist your ankle in), and many other things that are being moved from one place to another tied to people heads. But even with all of this happening on the bumpy roads that are traveled at a speed of about 15 kph slow there seems to be such few accidents and no one yelling or flipping someone off. It runs all like a mountain stream – yes a little white water but all the water gets to where it wants to go.
Please don't get me wrong, I am so grateful to be here in Nepal and seeing what I am seeing and learning what I am learning and meeting the people I am meeting and getting to know a different part of myself and even smelling what I am smelling and most of all hearing all the sounds and voices I am hearing.
Well I believe that is enough for tonight.
Thank you all for being in my life and being who you are.
With love and compassion.
Traveling Bill
From: bill@montrose.net [mailto:bill@montrose.net]
Sent: Thursday, November 29, 2007 11:05 PM
Subject: Pokhara Nepal
Hello fellow Humans,
I took a Greenline bus from Katmandu to Pokhara on Wed. and it was supposed to take 7 hours, well it took a lot long e r t h a n t h a t. There seemed to be a large fight after an accident on the road as in "you are not leaving until you give me money for what you did". I think someone was killed in the auto accident so they at the very least wanted some money. After about 2.5 hours the police showed up and it took another 2.5 hours to settle the matter. I slept for 2 of the hours and the women on the side of the road selling fruit were excited to be making money. So many buses full of people on both side of where they had placed the big rocks to stop the traffic until this matter was settled. The trucks and buses were backed up for at least 4 km if not more. So our lunch that was supposed to be provided turned into a wonderful dinner.
Found a nice place to stay and my friend Susan and new friend Coral from Canada are all going for a trek this coming Wednesday for 5 days and 4 nights in these beautiful mountains.
Played music last night with a local band at a local bar, just one blues song but still lots of fun.
Nirmal, who owns the Nepal restaurant in Montrose, CO gave me his wife's best friend, Meer's son for a contact. He happened to know the people in the local bands. His name is Sujan, and is a wonderful person who studied in St. Louis @ Western University in international studies. So he speaks English very well and makes me feel right at home. He is getting married in two months here in Pokhara and we hope that Nirmal and his wife, Raiju, will be able to attend the wedding in January 08.
There is a wedding of Sujan's cousin tomorrow, Sunday that I might be going to if Sujan is feeling better, he has a cold.
Well, off to my beautiful guesthouse and go play some more music after taking a little paddle across the lake. I am so happy to be in Pokhara and be with the Nepalese people.
Take care all and those of you in Montrose stay warm. It is about 70 degrees here and the flowers are still in full bloom.
With all my love and new found compassion,
Bill
From: bill@montrose.net [mailto:bill@montrose.net]
Sent: Friday, November 30, 2007 4:52 AM
Subject:
Hello again,
At dinner time here.
Great day so far. I rented a bike for 50rp a day or less than a dollar. Good deal, eh? So I didn't start riding until 2 pm and with in the first half an hour I heard a little music and stopped and tried to figure out were it was coming from. (I always travel with four harps: A, C, Dm, and A minor in my backpack.) And then a few young girls called out to me with "where are you from?" " USA" I say. "What is your name?" "Bill" I say. "Where is the music coming from?" I asked, and they all pointed down below the wall in front of their building. So I went through the gate and their sat three young boys and one of them was playing a guitar and the way I am I said, "Could I play with you?" He nodded his head yes. He was maybe 12 or 13 year old and we played for about 5 minutes and had quite a little gathering of kids and one of them said, "Please talk to our boss." I waved at him and told him what I was doing and he said fine. His name is Mr. Tulbir Bishwakarma and he is founder and director of the Children Welfare Home that I stumbled into. So after I played a little more music with the boy he took me on a tour of this school (www.cwhnepal.ord or www.geocities.com/pokharacwh that is home for 32 young people, mostly orphans from the mountain villages. He is a very beautiful man and of course handed me a color brochure that gave me different levels to give at. (Sounds a little familiar to me with my hospice work.) The difference being that they get no government money. So I was quite taken and will be going back to over the next 2 weeks I am sure.
Then after that I started riding my bike again and found a road that was beside the lake and rode for a couple of km and saw two guys with guitars and stopped. They said "oh you are the guy that played last night at the Busy Bee?" And I said 'yes!' So they invited me to jam with them and off I went on my bike to a home about another 2 kms away and played a few songs and drank coffee. I rode back here to Pokhara to have dinner and found an internet place and stop to tell this story.
When one travels it leaves much room for those beautiful things to happen. I love being on this planet soooooooo much.
Please know that we in USA and other parts of the western world have things Oh So Different than here in Nepal. And yet most all of these beautiful ones have a beautiful smile for me and others around them. So much to learn and time is going by at a little greater rate of speed than it used too.
I bid you all a very beautiful day with all my love and compassion
Bill