Warning
: Illegal string offset 'status_txt' in
/home/virtu151/public_html/wp-content/plugins/share-and-follow/share-and-follow.php
on line
1168
Warning
: Illegal string offset 'status_txt' in
/home/virtu151/public_html/wp-content/plugins/share-and-follow/share-and-follow.php
on line
1168
Warning
: Illegal string offset 'status_txt' in
/home/virtu151/public_html/wp-content/plugins/share-and-follow/share-and-follow.php
on line
1168
Warning
: Illegal string offset 'status_txt' in
/home/virtu151/public_html/wp-content/plugins/share-and-follow/share-and-follow.php
on line
1168
Warning
: Illegal string offset 'status_txt' in
/home/virtu151/public_html/wp-content/plugins/share-and-follow/share-and-follow.php
on line
1168
Warning
: Illegal string offset 'status_txt' in
/home/virtu151/public_html/wp-content/plugins/share-and-follow/share-and-follow.php
on line
1168
Warning
: Illegal string offset 'status_txt' in
/home/virtu151/public_html/wp-content/plugins/share-and-follow/share-and-follow.php
on line
1168
Warning
: Illegal string offset 'status_txt' in
/home/virtu151/public_html/wp-content/plugins/share-and-follow/share-and-follow.php
on line
1168
<![CDATA[
SOULFUL KITCHEN!
Living simply is not about rejecting the material comforts in life. However, it does involve unburdening our lives, living more lightly with fewer distractions – whether they are material things, activities or relationships. It means letting go of anything that interferes with a high quality life. Choosing Simplicity by Linda Breen Pierce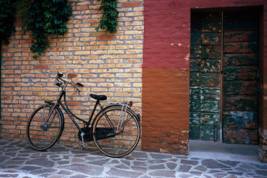 This business of voluntary simplicity and living more lightly is actually more complicated than one might expect! Am noticing that my blogs are all over the map which is a reflection of where my mind is. The wedding is days away now. I've planted and landscaped until I had to scream "Enough". My dress is being altered, the shoes have been dyed to match, my husband has manicured every square inch of lawn and painted and sanded every square inch of house. We are ready and I'm finally beginning to relax into this upcoming celebration! Anyway, it has been challenging to stay in a mindful state as life spins around us.
So it seemed to me that focusing on one issue at a time would be helpful. My task for awhile is to focus on food and the kitchen and how I can eliminate, simplify, focus and enjoy food and cooking while being mindful of how I might do things differently. Thinking of food automatically took me back for a visit with my Nonna Ersilia. She lived simply – perhaps more simply than she would have chosen – but consciously and deeply. She and her family survived the war, the German occupation of her village and the American liberation. She learned to make do with almost nothing and appreciated all that she had. I want to bring that appreciation into my life in a deeper way.
Nonna Ersilia lived in a tiny Italian village called "Sorbano del Vescovo" near the town of Lucca in Tuscany. The first time was a memorable trip by car as my dad drove from Germany through Switzerland (and I do mean through – seemed like one very long tunnel through the Swiss and Italian Alps). My mother was an Italian war bride; my dad a soldier stationed in Germany. A throng of people met our car in the village. I thought perhaps there was some festival happening but, upon investigation, my mother reported they were curious to see "those crazy Americans" whom they heard threw their dishes away after eating and bathed every single day. We already had a reputation to live down!
In Sorbano there was no electricity thus no ovens, stoves or refrigerators, no running water, no flushing toilets, no real bathrooms so to speak either. Her three or four bedroom abode was reached by walking up two flights of itty bitty stone steps. Food was cooked either in her beehive fireplace or on a single gas burner contraption.

Memories of breakfasts with huge round loaves of bread cut into wedges held over the fire to toast still make my mouth water. My grandmother would walk to the tiny village market the day before and come back with "un etto di burro" that was intended to last us the week. Not sure how much that was but it looked like three or four pats of creamy butter which Marty and I would slather on two pieces of that incredible crusty bread consumed with large mugs of hot coffee, sugar and heated steamy milk. I don't remember where the milk came from – only that it was heated on that tiny burner. Nonna, I'm sure, thought we were decadent and spoiled but she would take that walk back to the market so that we would have plenty of butter for the next morning's breakfast.
Amazingly, she made the most incredibly scrumptious meals on that burner and fireplace – what the restaurants today label as gourmet Tuscan fare. The fruits and vegetables were from home gardens or purchased in open air markets. Nonna and I would bicycle into the countryside to a neighbor's where she would carefully choose one of the chickens clucking in the yard or sometimes a rabbit, put it under her arm and bicycle back with me trying to keep up. I would, however, make myself scarce when it was time to wring the chicken's neck and pluck it clean. Seeing that once was enough for me! I refused to participate in any way with the killing or eating of Peter Rabbit! But the point is, food was fresh. Sometimes we would take the bus into Lucca proper to the open air markets for meat, fish, fruits, vegetables and sweets treating ourselves to warm sugary pastries. Other times she would buy me the most incredible handmade sweaters bickering and arguing with the vendor until she got the price she thought was fair – but that's another blog. The sounds and smells of that marketplace still live in my heart as does my love of good food.
Dinners were a treat for the tummy and the soul and were eaten "al fresco" in the courtyard downstairs that connected the stone houses. Uncles, aunts, cousins and friends might come down and it would turn into a communal celebration. My uncle gave me the prestigious job of choosing a bottle of Chianti from his cellar.
What is my point? Well, maybe it is to bring some of that soul back into my kitchen. To be mindful about the preparation, consumption and management of food in a more conscious way. So. . . I keep plugging along trying to simplify where I can and where it makes sense focusing on this one particular area to eliminate toxins and unnecessary waste.
**I continue using my mulch pot for organic trash that has indeed cut down on trash compacter bags and helped nourish our mulch base for garden use.
**Am using thermal mugs for water in my car, etc. eliminating the use of plastic bottles spurred by a front page article in our newspaper entitled "Is the Tide turning Against Bottled Water". It quotes the mayors of San Francisco, Salt Lake City and Minneapolis urging citizens to stop buying bottled water and use their taps. The US Conference of Mayors is looking at a resolution for a study to examine the environmental impact of millions of empty water bottles on municipal garbage operations.
**Am slowly and methodically replacing plastic bags with reusable storage containers.
Although I touched on this in a prior blog, some of this is worth noting again. On the underside of most plastics, you can find the triangular recycle symbol. Not all containers are labeled and the symbol alone on a product does not mean it's recyclable. Check with your disposal company on those items. But for those that are marked I find it helpful to note the number in the center of the symbol.
Safer choices are 1, 2, 4 and 5; avoid 3, 6 and 7 except new bio based plastics labeled as such.
1 – PETE – polyethylene terephthalate ethylene used for soft drinks, juice, water, detergent, cleaner and peanut butter containers
2 HDPE: high density polyethylene, used in opaque plastic milk and water jugs, bleach, detergent and shampoo bottles and some plastic bags
3 PVC or V: Polyvinyl chloride, used for cling wrap, some plastic squeeze bottles, cooking oil and peanut butter jars, detergent and window cleaner bottles
4 LDPE: Low density polyethylene, used in grocery store bags, most plastic wraps and some bottles
5 PP: polypropylene, used in most Rubbermaid, deli soup, syrup and yogurt containers, straws and other clouded plastic containers, including baby bottles
6 PS: Polystyrene, used in Styrofoam food trays, egg cartons, disposable cups and bowls, carry-out containers and opaque plastic cutlery.
7 Other: Usually polycarbonate, used in most plastic baby bottles, 5-gallon water bottles, "sport" water bottles, metal food can liners, clear plastic "sippy" cups and some clear plastic cutlery. New bio-based plastics may also be labeled #7
As the beginning quote advises, unburdening and letting go of whatever interferes with a deeper life is the task. I'll be in my kitchen for awhile working on this. Join me in my kitchen for a virtual cup of tea! Would LOVE your ideas and experiences. Please add your comments to the end of this blog.
Maria Wattier, Dreamtender
PS We are working on a "virtual dream circle" in case you are wondering what happened to the dream blog. However, this waking dream of a greener consciousness for a sustainable earth is a dream that runs through all of us – please be inspired to contribute your thoughts. Until next time, Maria
]]>