Warning
: Illegal string offset 'status_txt' in
/home/virtu151/public_html/wp-content/plugins/share-and-follow/share-and-follow.php
on line
1168
Warning
: Illegal string offset 'status_txt' in
/home/virtu151/public_html/wp-content/plugins/share-and-follow/share-and-follow.php
on line
1168
Warning
: Illegal string offset 'status_txt' in
/home/virtu151/public_html/wp-content/plugins/share-and-follow/share-and-follow.php
on line
1168
Warning
: Illegal string offset 'status_txt' in
/home/virtu151/public_html/wp-content/plugins/share-and-follow/share-and-follow.php
on line
1168
Warning
: Illegal string offset 'status_txt' in
/home/virtu151/public_html/wp-content/plugins/share-and-follow/share-and-follow.php
on line
1168
Warning
: Illegal string offset 'status_txt' in
/home/virtu151/public_html/wp-content/plugins/share-and-follow/share-and-follow.php
on line
1168
Warning
: Illegal string offset 'status_txt' in
/home/virtu151/public_html/wp-content/plugins/share-and-follow/share-and-follow.php
on line
1168
Warning
: Illegal string offset 'status_txt' in
/home/virtu151/public_html/wp-content/plugins/share-and-follow/share-and-follow.php
on line
1168
<![CDATA[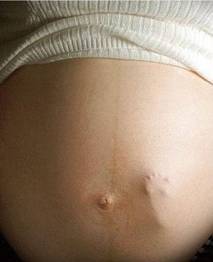 From the second post in this series, about why-ever in the world I could be so afraid of silence is the quote I'm living with: "I abandon all that I think I am, all that I hope to be, all that I believe I possess. I let go of the past, withdraw my grasping hand from the future, and in the great silence of this moment, alertly rest my soul."
Second phrase of the quote is 'all that I hope to be'. In the past few years I have quietly watched my ambition decline and be replaced for a desire for a simpler, less complicated way of living in the world. I have given up notions of going back to school, having another 'career', or a host of other things that 10 or 20 years ago were on the docket. Some of the things on my list I have done. Many I have not. And now…well now, I don't have the physical or spiritual drive to do them. Not sure this is a blessing or just laziness, but it is my truth.
In hospice work, we work with patients and families around the transformation of 'hope'. Hope of 'getting better' is often changed to the hope of doing the real work of dying: forgiveness, reconciliation, opening to life on bigger terms, in short, hope for 'a good death'. Even though I am not imminently dying of a terminal illness (that I'm aware of), I feel in many ways like I'm dying to the way of being that has sustained me for the first 50 some years of life. My hope is now simpler: more and more moments of awareness, joy and laughter. More 'ah-has' and less 'oops', even for the same mistakes.
So does the wisdom behind the quote mean that I have to surrender even these hopes? I hope not (aargh!), but I'm pretty sure it does. Giving up what I hope to be means that I have to be a blank slate, as unprogrammed (except for biology and genetics) as a fetus.
Where does that leave me? Hopeless? Sometimes I feel that. Open to whatever life brings? Sometimes I experience that. Childlike? On my better days.
What's to be so dang afraid of? Hopelessness–in its best form—emptiness…could lead me home.
Would love to hear from any of you–you have to 'join' in the upper right hand corner of the webpage to be able to comment. Then, unfortunately, I as webhost have to approve your joining, as we are hit with a bunch of spam joiners all the time. Apologize for any inconvenience…or lack of ability to spontaneously comment…that may cause!
Beth, Host, VTH
]]>