Warning
: Illegal string offset 'status_txt' in
/home/virtu151/public_html/wp-content/plugins/share-and-follow/share-and-follow.php
on line
1168
Warning
: Illegal string offset 'status_txt' in
/home/virtu151/public_html/wp-content/plugins/share-and-follow/share-and-follow.php
on line
1168
Warning
: Illegal string offset 'status_txt' in
/home/virtu151/public_html/wp-content/plugins/share-and-follow/share-and-follow.php
on line
1168
Warning
: Illegal string offset 'status_txt' in
/home/virtu151/public_html/wp-content/plugins/share-and-follow/share-and-follow.php
on line
1168
Warning
: Illegal string offset 'status_txt' in
/home/virtu151/public_html/wp-content/plugins/share-and-follow/share-and-follow.php
on line
1168
Warning
: Illegal string offset 'status_txt' in
/home/virtu151/public_html/wp-content/plugins/share-and-follow/share-and-follow.php
on line
1168
Warning
: Illegal string offset 'status_txt' in
/home/virtu151/public_html/wp-content/plugins/share-and-follow/share-and-follow.php
on line
1168
Warning
: Illegal string offset 'status_txt' in
/home/virtu151/public_html/wp-content/plugins/share-and-follow/share-and-follow.php
on line
1168
<![CDATA[
I know I have a true self when desolation visits and I lose my taste for life and yet find within myself a life force that will not die. From A Hidden Wholeness by Parker Palmer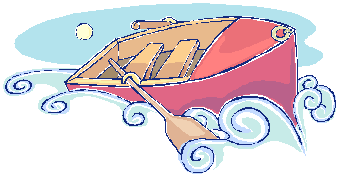 It has been an extraordinary week. A shaky week in Life School! I experienced a major meltdown. I felt like Roz Savage (just a tiny bit, ok!) rowing across the stormy Sea of Details (she rowed across the Atlantic alone) except that I was rowing in mashed potatoes and peanut butter. Not much headway.
There are of course the myriad of wedding details – ordering portable powder rooms, golf carts, tables, linens, the list is mindboggling. Never mind that the bride and groom and her mom are taking care of 95% of them – my 5% felt overwhelming. Then there were showers, grandbaby's first birthday, new exciting work projects that require my concentration, much neglected writing, seemingly endless garden preparation and landscaping, painting interiors, painting exteriors, and Dick's much anticipated and much deserved retirement. My 95 year old father in law was having problems, my mother in Arizona needed my attention — then my frozen shoulder required x-rays and physical therapy – like I have time for this – and on and on and on.
Boy, do I sound like a whiner – wah wah wah wah! But in fact my meltdown was not about the details. They simply represent my life at the moment – none can be postponed or delegated. Summer is always a busy time and Dick and I are at that place in life where we have aging parents on one side and growing families on the other.
But I could not regain my equilibrium. I wanted to row myself out of this stormy ocean to sit on the dock and dangle my toes but simply could not. So I jumped overboard! Went to bed at 7:30pm and covered my head and just prayed. . . the squall passed by morning and I am back rowing with all I've got but still a little wobbly I must admit. So I got on my tractor mower and mowed (rhymes with rowed. . .) the sea of green lawns which always seems to calm me down and gets me back on board. Ok, ok, can't even come up with decent metaphors but I live in the high desert and that's the best I could do given my frame of mind.
But even as the boat swayed and rocked, there was a faithful mindfulness to observing my use of resources and the ever present truth that every single thing I touch is asking for discernment. All things are suspect and require attention to how we consume. Things like makeup, sunscreen, nail polish, polish remover, household cleaning solutions, fertilizers, food, cars, fuel, clothing. . . . During this precarious week, it seemed too much so I bailed ship rather than tying myself to the mast (yes, I know there isn't a mast on a rowboat!)
The antidote? The same one that reveals itself each and every time I have fallen into water, mud, blackness, the hole or peanut butter and mashed potatoes. Coming back to the moment, first things first, one thing at a time, one day at a time, look and listen more deeply, pause, meditate, pray, rest. Focus on what needs attention right now in the most loving mindful way possible. In fact, focus on the thing that has the least priority. So. . . I planted a Siberian pea shrub next to my blooming scarlet peonies and it was so lovely it made me smile all day. I planted a ninebark bush as well and a few more pots for the wedding, planted all white flowers in two Italian urns, made arrangements for the potties and golf carts to transport guests and compromised on the hundreds of plastic glasses needed. One thing at a time I tell myself. I cannot heal myself or the planet (how's that for optimism?) in one fell swoop so I will practice compassion on myself first and get myself to bed for a good night's sleep. I will also remind myself that this week I never once accepted a plastic or paper bag from any merchant and I mulched all perishable garbage. Yea!
Pico, my totally fearless Jack Russell terrier and faithful companion, took me on a four mile walk/jog this morning. Our neighbor's new horse introduced herself by galloping to the fence. She is a magnificent gray and black horse. She tilted her head and wanted to know about my state of mind and all those silly details I've been fretting about. I told her just watching her gallop with her two equally magnificent friends was already putting life into my soul. Further down the road we watched two sets of red tailed hawks swooping and gliding in circles above our heads coming quite close to us. Those awesome birds spoke to me as well of a higher perspective where all is well.
As I rested I knew my meltdown was not about the details of my life but rather my response to them – that feeling of not being able to deal with life. That overpowering sensation of being overwhelmed and destroyed. My mother's lifelong inability to face life I believe contributed largely to her falling into that ocean from which she has never been able to swim out. I felt I was in that same place with her and the sheer terror of being there took over. Am I genetically predisposed to falling into that deep ocean of despair and overwhelm and will there come a time for me when I cannot pull myself back into the boat?
I was frankly not sure what to title this blog nor do I know exactly what the subject matter is. I only know I must continue to write regularly or lose sight of the horizon (I'm back to the ocean metaphor!) What are the lessons? Maybe that sometimes one must admit that the best thing to do is jump overboard and STOP, meltdown and regroup. And in regrouping to focus on that tiny light shining on the night horizon and paddle toward it. This weekly blog was one of those lights. . . the other was my friend Beth emailing me one word "Rest". Is she crazy or what!! I am writing and making no judgement about the discombobulated and disjointed condition of this writing or the writer. Just do it as the Nike ad reminds us and, I might add, keep doing it.
Maria Wattier, Rower Extraordinaire and Lover of Jack Russells
]]>