Warning
: Illegal string offset 'status_txt' in
/home/virtu151/public_html/wp-content/plugins/share-and-follow/share-and-follow.php
on line
1168
Warning
: Illegal string offset 'status_txt' in
/home/virtu151/public_html/wp-content/plugins/share-and-follow/share-and-follow.php
on line
1168
Warning
: Illegal string offset 'status_txt' in
/home/virtu151/public_html/wp-content/plugins/share-and-follow/share-and-follow.php
on line
1168
Warning
: Illegal string offset 'status_txt' in
/home/virtu151/public_html/wp-content/plugins/share-and-follow/share-and-follow.php
on line
1168
Warning
: Illegal string offset 'status_txt' in
/home/virtu151/public_html/wp-content/plugins/share-and-follow/share-and-follow.php
on line
1168
Warning
: Illegal string offset 'status_txt' in
/home/virtu151/public_html/wp-content/plugins/share-and-follow/share-and-follow.php
on line
1168
Warning
: Illegal string offset 'status_txt' in
/home/virtu151/public_html/wp-content/plugins/share-and-follow/share-and-follow.php
on line
1168
Warning
: Illegal string offset 'status_txt' in
/home/virtu151/public_html/wp-content/plugins/share-and-follow/share-and-follow.php
on line
1168
<![CDATA[
"Simplicity of living, if deliberately chosen, implies a compassionate approach to life. It means that we are choosing to live our daily lives with some degree of conscious appreciation of the condition of the rest of the world." - Duane Elgin, contemporary writer on voluntary simplicity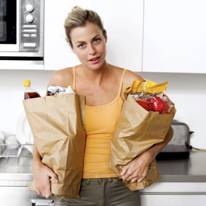 This blog continues as my personal exercise toward a deeper mindfulness and simplicity of living but at the moment has the imminent potential of becoming an exercise into overwhelm. Definitely I am becoming ever more mindful not only of consumption but also how I walk on this earth. My willingness to bring more simplicity and grace into my life is as strong as ever, knowing that simplicity is a relative term. I must continuously bring myself back to the present moment, to the Now, in order not to fall into grief and despair brought on by mindboggling statistics about our rate of consumption and damage to the planet. The belief that there is commensurate light in the darkness is my saving grace. I am also reading about activists, corporate CEOs, individuals, others who are creating changes in how we approach our dilemma of the planet. I become encouraged and recharged.
I continue to notice and question more my choices and that, I remind myself again and again, is the purpose of this blog. Yesterday I participated in a benefit walk for *** cancer attended by more than 3000 people. I could not help but notice the thousands of paper water cups being disposed of in large plastic trash bags. Well, at least it wasn't thousands of disposable water bottles. From a recycling standpoint, which would be better? Is our capacity to recycle certain types of trash a license to use more of that product? Just more questions. . .
I am not a pack rat – never have been. Maybe that's from growing up in a military family where "stuff" was provided for us. We owned little and left much of what we had behind when moving. I don't seem to form attachments to things easily. My rule of thumb is that if it hasn't been used in 6-12 months, why do we have it taking up space? Given that, why does clutter continue appear out of nowhere?
This week's exercise is for me to just being conscious of "stuff", tangible and intangible "stuff". I will step out and make some resolutions to:
*Remember to use my own bags at the store (I will admit I carry string bags and paper bags in my car and invariably they remain there while I'm at the checkout counter). I resolve to do better than that! (If 10,000 people use canvas totes instead of plastic grocery bags, we keep 9 million – yes, that's 9 million – bags from landfills every year. In 2002 Ireland introduced a 15-cent levy on plastic bags, resulting in a 95% decrease in their use. – Ideal Bite
There are companies such as Nubius Organics, Posch, Blue Lotus, BYOB, and others who make incredible bags from recycled materials. Posch makes bags from 100% vintage bedsheets and pillowcases.
*Refuse plastic bags of all kinds when I can carry the merchandise. (One hundred billion – 100B- bags are discarded every year in the U.S. Hundreds of thousands of whales, seals, sea turtles and other marine life are killed by plastic bags each year.) – Blue Lotus
*To shop only when necessary and combine trips to save on gas consumption
*Stop using packaged drinking water and simply refill bottles with tap water
*Continue to use cloth napkins exclusively and eliminate almost all use of paper towels
*Curtail use of plastic wrap by storing food in reusable containers
*Use only a tablespoon of detergent for washing clothes
*Reduce or eliminate chemical cleaning products
*Not toss out products until empty (it takes a little elbow grease, but if 10,000 people use every last bit of toothpaste, it saves 1000 tubes of toothpaste) – from Ideal Bite)
I have teased my husband mercilessly about his compulsion to use every last drop of anything. . . but no more. The man is greener than I thought!
*Be ever mindful and questioning about voluntary simplicity
*Continue my commitment to journaling weekly on simplicity and greening of my life especially when it feels daunting and the writing feels disjointed as it does this morning
This week I travel to Portland for a wedding shower for my soon to be daughter-in-law, then to Arizona with my daughter and grandson, Sammy, to see my mother. She has Alzheimer's but always remembers Sammy. She has never seen this 11-month old great grandson. I resolve to:
*Be watchful of how I travel in the world and to more gently walk on this planet
As always, I encourage you to write about your experience in living in a greener and simpler world. If the blog feels intimidating, simply email me at mariawattier@msn.com. You have much to share and teach. I know that and am eagerly waiting to hear from you.
Maria Wattier, Dreamer, Gardener, Healer, and Mindful Simplifier (ok ok, at least trying to be!)
]]>