Warning
: Illegal string offset 'status_txt' in
/home/virtu151/public_html/wp-content/plugins/share-and-follow/share-and-follow.php
on line
1168
Warning
: Illegal string offset 'status_txt' in
/home/virtu151/public_html/wp-content/plugins/share-and-follow/share-and-follow.php
on line
1168
Warning
: Illegal string offset 'status_txt' in
/home/virtu151/public_html/wp-content/plugins/share-and-follow/share-and-follow.php
on line
1168
Warning
: Illegal string offset 'status_txt' in
/home/virtu151/public_html/wp-content/plugins/share-and-follow/share-and-follow.php
on line
1168
Warning
: Illegal string offset 'status_txt' in
/home/virtu151/public_html/wp-content/plugins/share-and-follow/share-and-follow.php
on line
1168
Warning
: Illegal string offset 'status_txt' in
/home/virtu151/public_html/wp-content/plugins/share-and-follow/share-and-follow.php
on line
1168
Warning
: Illegal string offset 'status_txt' in
/home/virtu151/public_html/wp-content/plugins/share-and-follow/share-and-follow.php
on line
1168
Warning
: Illegal string offset 'status_txt' in
/home/virtu151/public_html/wp-content/plugins/share-and-follow/share-and-follow.php
on line
1168
<![CDATA[
PAPER PILE (2) – May 2007
Proceed from the dream outward. – Carl Jung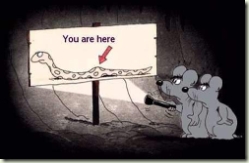 As a closing for last week's article on light, I would like to share some uplifting information giving hope that our energy is somehow moving toward intention. From the Summer 2007 issue of Yes! magazine, a report that:
Leaders are beginning to see the light around change. Australia's government pledged to phase out inefficient incandescent lighting by 2010. California assemblyman Lloyd Levine introduced a bill that would ban bulbs in his state. In New Jersey, a bill was introduced that would require a complete conversion to fluorescent lighting inside the state's government buildings within three years.
On a personal note, I will take on the responsibility of changing to fluorescent bulbs wherever possible in my home inside and out and also research the new upcoming bulb technology. I will continue to be mindful daily of all the places I unnecessarily use energy, and that includes the energy waste of needless anxiety and self-doubt.
So, let's talk paper!
U.S. catalog companies sent out 17 billion catalogs last year – 59 for every man, woman and child in the nation. Many do not use recycled content. We produce 2.2 million tons of paper per year.
If everyone in the U.S. was able to reduce their 10.8 pieces of junk mail received each week, we could save 100 million trees each year. (from Ideal Bite, a sassier shade of green)
I used to receive probably a dozen unsolicited catalogs each week and was burdened with an obligatory sense that I must look through each and every one. I finally decided to attack this chaos! I called each catalog order number (ok, I did keep two of my favorites on my list) and requested my name be taken off their mailing list and also any subsidiary company list they owned. This morning I clicked on Direct Mail and registered to have my name removed from National Clearinghouse direct mail advertising. They are a direct mail company but feel they save millions of dollars by eliminating those who are not interested. Check it out. I am also going to call those remaining two catalog companies as I have never ordered a single item from either and I can choose to visit them in person or on line without creating paper piles.
Here's another interesting bit of information:
Each year, the world's discarded print cartridges stacked end to end could circle the planet three times. If you print double sided, you will save half as much paper. And printing in draft mode can save around $2 plus draft mode is suppose to be much faster. I have to frankly admit that I have not tried this but will explore these ideas.
THIS WEEK'S TASK IS TO BE MINDFUL AROUND PAPER CONSUMPTION IN ALL FORMS! Please let me know what you are doing. From Jackie, who responded to last week's article, she shares the tip that the cardboard center of toilet paper and toilet paper packaging are all recyclable. I would add that recycled toilet paper is available in many stores. The focus again is on DOING THINGS DIFFERENTLY and doing them with love and attention! Eagerly awaiting your comments and ideas.
Maria Wattier, Dreamer, Greener and Exhausted/Joyful Gardener!
]]>