Warning
: Illegal string offset 'status_txt' in
/home/virtu151/public_html/wp-content/plugins/share-and-follow/share-and-follow.php
on line
1168
Warning
: Illegal string offset 'status_txt' in
/home/virtu151/public_html/wp-content/plugins/share-and-follow/share-and-follow.php
on line
1168
Warning
: Illegal string offset 'status_txt' in
/home/virtu151/public_html/wp-content/plugins/share-and-follow/share-and-follow.php
on line
1168
Warning
: Illegal string offset 'status_txt' in
/home/virtu151/public_html/wp-content/plugins/share-and-follow/share-and-follow.php
on line
1168
Warning
: Illegal string offset 'status_txt' in
/home/virtu151/public_html/wp-content/plugins/share-and-follow/share-and-follow.php
on line
1168
Warning
: Illegal string offset 'status_txt' in
/home/virtu151/public_html/wp-content/plugins/share-and-follow/share-and-follow.php
on line
1168
Warning
: Illegal string offset 'status_txt' in
/home/virtu151/public_html/wp-content/plugins/share-and-follow/share-and-follow.php
on line
1168
Warning
: Illegal string offset 'status_txt' in
/home/virtu151/public_html/wp-content/plugins/share-and-follow/share-and-follow.php
on line
1168
<![CDATA[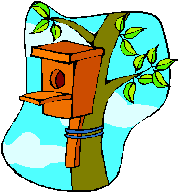 My backyard is a high-desert oasis. I bought an old home in Bend, Oregon almost 3 years ago, and am busily cleaning and sprucing as time and finances allow. I really love the space I'm creating there. An ancient 'grandmother' weeping birch tree is smack-dab in the middle of the yard, so it was probably planted when the house was built, and was a selling point for my purchase of the house. The community that comes for monthly fire circles in my backyard loves the tree as well. Worldwide Sacred Fire Community or the Northwest USA fire circles.
Note: for those of you on the east coast, the weeping birch looks like a mix between a birch and a weeping willow. They are lovely, graceful trees that are, at least in our area, being attacked by a birch bark beetle. I'll write a blog about the Grandmother tree and its battle and what that has brought to consciousness for me soon.
Among the things I'm adding to the space are some birdfeeders–a finch feeder for thistle seed and a regular bird feeder. The finches love the their feeder, and I know they come, 'cause I'm always replenishing it. The other feeder just seems to lack marketing or something. No body is visiting. So as I was drinking my tea this morning, and thinking about it, wondering if it's location ('hood' cats come around quite a bit?) I got to thinking about this website.
The purpose of the site is for interaction. There are quality blogs from very cool bloggers…there are some amazing stories too. But not a whole lot of interaction with y'all. So I'm wondering what we need to do to entice you all to not-just-read, but respond, dialogue, etc.
And THEN, in a conversation with Maria Wattier (another erstwhile blogger on this site, see her recent blog, the first of a weekly series,"The Green Dream!", I got to thinking about the zen koans like, 'what is the sound of one hand clapping' etc, and I got to wondering, 'what is the sound of no-response blogging'? Or in other words, if someone blogs in the forest and no one responds, is it really a blog at all?' Stuff like that there.
So, I'm filling the birdfeeder and blogging away (as are the other bloggers). We know you're reading the blogs and stories, you little finches, you …What are your responses? Thoughts? Opinions? Prayers? What else do we need to do to coax you into the water?
Ok, just wondering.
PS: If you like any of the blogger's voices, you can open up the 'email alerts' on the side bar and ask to have any more blogs posted by that blogger or comments to their blogs have an email sent to you so that you know when that person/blog is having some action!
You can post a comment below this blog or any other blog–you have to join to do so, but that is a really, really painless process (link is in the upper right hand corner).
Happy Memorial Weekend–don't forget to remember!
Beth, VTH Host
]]>