Warning
: Illegal string offset 'status_txt' in
/home/virtu151/public_html/wp-content/plugins/share-and-follow/share-and-follow.php
on line
1168
Warning
: Illegal string offset 'status_txt' in
/home/virtu151/public_html/wp-content/plugins/share-and-follow/share-and-follow.php
on line
1168
Warning
: Illegal string offset 'status_txt' in
/home/virtu151/public_html/wp-content/plugins/share-and-follow/share-and-follow.php
on line
1168
Warning
: Illegal string offset 'status_txt' in
/home/virtu151/public_html/wp-content/plugins/share-and-follow/share-and-follow.php
on line
1168
Warning
: Illegal string offset 'status_txt' in
/home/virtu151/public_html/wp-content/plugins/share-and-follow/share-and-follow.php
on line
1168
Warning
: Illegal string offset 'status_txt' in
/home/virtu151/public_html/wp-content/plugins/share-and-follow/share-and-follow.php
on line
1168
Warning
: Illegal string offset 'status_txt' in
/home/virtu151/public_html/wp-content/plugins/share-and-follow/share-and-follow.php
on line
1168
Warning
: Illegal string offset 'status_txt' in
/home/virtu151/public_html/wp-content/plugins/share-and-follow/share-and-follow.php
on line
1168
<![CDATA[
It's after 1pm on a Saturday. I should be working in the yard, or doing my laundry. I brought home a boatload of work from the office to maybe do. But what I am doing…is sitting in bed with my laptop—still in my pajamas.
My Jewish friend, Krayna, is teaching me about the absolute value of Shabbos–stopping from the regular work-a-day consciousness, and being in liminal, sacred space for at least 24 hours, so that we can re-create the integrity of our soul's fabric, which gets ripped and torn out there in 'the world'.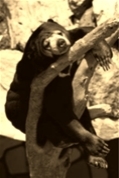 I keep thinking that every Saturday I'm going to start doing this—really locking my psychic and emotional doors–sleeping late, resting, napping, writing a bit, but doing no work. It just doesn't happen. There are so many knocks at our doors–the worst of them being that I know that Monday morning will be here so soon–so I 'have' to do the weekend things to prepare for another week.
If I had my druthers, I'd work 3 or 4 days a week and play for 3 or 4 days a week, alternating. Just in writing this, something inside me says, 'ahhhhhhhh'. What if something like that schedule was our cultural understanding of a balanced life? What might happen? The collapse of our economic system? The end of the free world (not such a bad idea)? I don't know how we got to the place where the work life gets more energy than my garden.
And that's all I have to say about that. But I'd love to hear what you're struggling with as far as life-balance. How are you working through this? Is there an end-point to this process (just thinking there is is a trap for me). Talk with me…
]]>